If you're looking for a dose of inspiration, look no further than these 50+ gratitude quotes.
They will remind you of all the good in life and help keep your head held high during difficult times. So start your day by reading through these quotes and feeling grateful for all the wonderful things you have in your life!
Top 10 Gratitude Quotes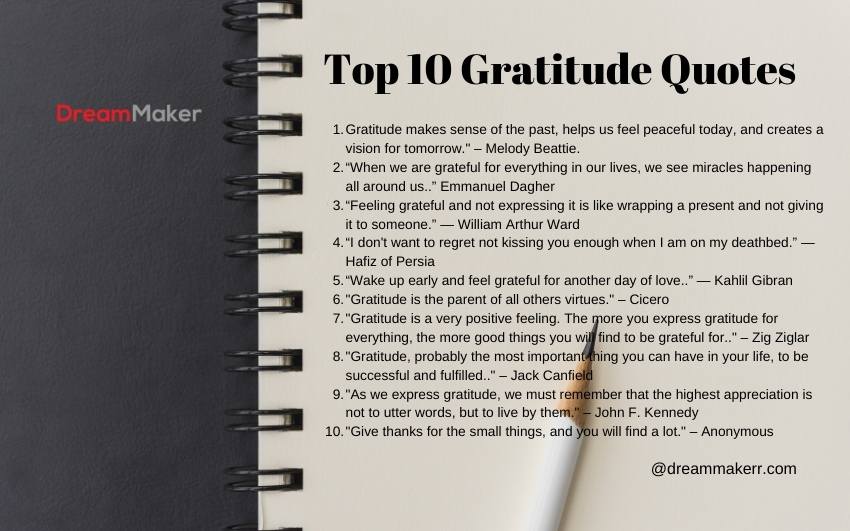 The top ten gratitude quotes are the most famous, the most precious, and the most wonderful to hear over and over again. The most fulfilled people on the planet are grateful. We must model them to get the same fulfillment and satisfaction out of life.
Gratitude makes sense of the past, helps us feel peaceful today, and creates a vision for tomorrow." – Melody Beattie.
"When we are grateful for everything in our lives, we see miracles happening all around us.." Emmanuel Dagher
"Feeling grateful and not expressing it is like wrapping a present and not giving it to someone." — William Arthur Ward
"I don't want to regret not kissing you enough when I am on my deathbed." — Hafiz of Persia
"Wake up early and feel grateful for another day of love.." — Kahlil Gibran
"Gratitude is the parent of all others virtues." – Cicero
"Gratitude is a very positive feeling. The more you express gratitude for everything, the more good things you will find to be grateful for.." – Zig Ziglar
"Gratitude, probably the most important thing you can have in your life, to be successful and fulfilled.." – Jack Canfield
"As we express gratitude, we must remember that the highest appreciation is not to utter words, but to live by them." – John F. Kennedy
"Give thanks for the small things, and you will find a lot." – Anonymous
13 Gratitude Quotes to Inspire You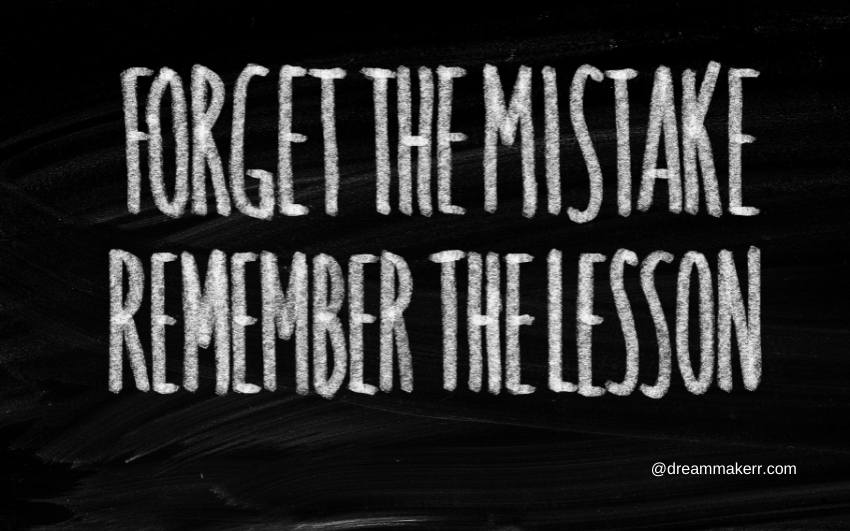 The definition of being inspired is to "be filled with the urge or ability to do or feel something, especially to do something creative." So when it comes to gratitude, what inspires you? For some people, it may be the act of being grateful that inspires them. Others may find inspiration in stories of people who have overcome great difficulties. Forget the mistake and remember the lesson. The lesson is to use gratitude quotes to accelerate your life in the right direction. They work very well!
Be grateful for everything in life, knowing that every step forward is a step towards achieving something better than your current situation. – Brian Tracy
"Being grateful can make every day feel like a Thanksgiving holiday, turn any job into a joy, and make any opportunity a blessing." – William Arthur Ward
A person who doesn't feel grateful is missing something in their character. People can be defined by how they feel about gratitude. – Elie Wiesel
Gratitude is a feeling of thankfulness and happiness. Grateful people often feel good inside. – Henry Ward Beecher
Joy is the simplest form of gratitude. – Karl Barth
Being grateful for what you have is a sign of wealth. Complaining about what you don't have is a sign of poverty – Doris Day
I confirm that thanks are the highest form of thought and that gratitude is happiness doubled by wonder. – Gilbert K. Chesterton
Saying thank you is being grateful. Being grateful means feeling happy because someone did something good for someone else.- Henri Frederic Amiel
Being grateful means remembering good things in your heart, not just your head. This means that you should think about good things that have happened to you, and remember how happy they made you feel. – Lionel Hampton
"We should always be grateful for what we have. We should never forget to live by the words we say, and to act on them.." – John F. Kennedy
"Having gratitude can change your outdoor Monday morning walk from feeling like a chore to being grateful for the fresh air, turn making dinner into quality time with family and friends, and an opportunity to be creative." – William Arthur Ward
"Gratitude can transform average days into thanksgivings, turn boring jobs into joy, and change ordinary chances into blessings." – William Arthur Ward
"Even if the only prayer you ever say is 'thank you,' it will suffice." – Meister Eckhart
10 Gratitude Quotes to Increase your Gratefulness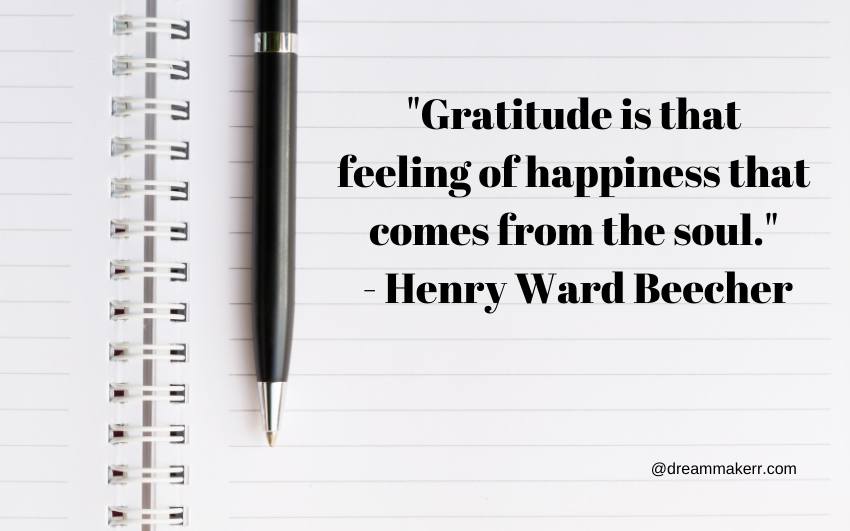 If gratitude makes a person 25% happier, what would happen if you keep increasing that number? You would become even more comfortable, and it's something we could all use more of in our lives.
Here are some gratitude quotes to help increase your gratefulness.
"Gratitude is that feeling of happiness that comes from the soul." – Henry Ward Beecher
"Gratitude can help us understand our past, bring peace for today, and create a vision for tomorrow." – Melody Beattie
"If you want to change your life, try giving thanks. Saying thank you can change your life for the better." – Harold S. Kushner
"Gratitude is like a memory from the heart" – Jean Baptiste Massieu
"You simply will not be the same person two months from now after consciously giving thanks each day for the abundance that exists in your life. And you will have set in motion an ancient spiritual law: the more you have and are grateful for, the more will be given you." – Sarah Ban Breathnach
"Thank people who make you happy. They help your soul blossom." – Marcel Proust
"Gratitude is similar to electricity in that it must be used for it to exist." – William Faulkner
If you focus on looking for the good in every situation, you will find that your life will be filled with gratitude. This feeling is good for your soul." – Harold Kushner
"Be thankful for what you have. You will have more if you focus on being grateful. If you focus on what you don't have, you will never be satisfied." – Oprah Winfrey
"Gratitude helps us understand our past. When we are grateful, we have peace today. We can also have a better tomorrow because of gratitude.." – Melody Beattie
Gratitude Quotes to Make Your Day Better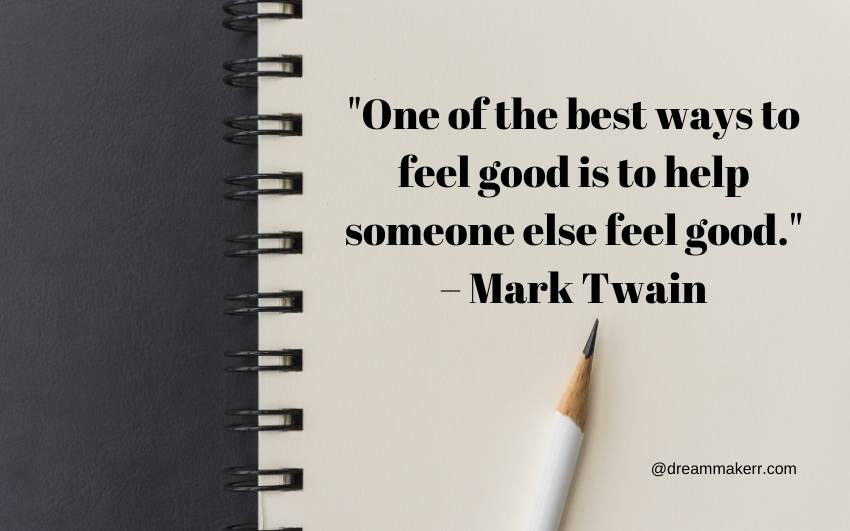 You must choose how to feel in each circumstance to improve your day. Life will always happen, but our gratefulness is a choice. Read these gratitude quotes to make your day better.
"One of the best ways to feel good is to help someone else feel good." – Mark Twain
"Gratitude opens the door to the power, wisdom, and creativity of the universe. You can access this power through gratitude." – Deepak Chopra
"Being grateful can turn every day into a happy celebration and make every job feel like a special gift. Being grateful can also make every chance meeting into a lucky break.." – William Arthur Ward
Being grateful will lead you to happiness." – Steve Maraboli
"Being grateful for what you have is a good way to show your soul some love. – Henry Ward Beecher
"No matter who comes to see your home, be grateful. They have all been sent as a guide from beyond." – Rumi
"We learned about gratitude and humility. Gratitude is feeling thankful for what we have. Humility is knowing that many people helped us achieve our success." – Michelle Obama
"Gratitude helps us understand our past. It brings peace for today, and it helps us imagine a better future." – Melody Beattie
"Thankful people can find comfort in everything, but people who complain can find comfort in nothing." – Hannah Whitall Smith
"Gratitude is a feeling that is similar to electricity. We need to create it, and then use it. Otherwise, it won't exist." – William Faulkner
"Thank you is the best prayer that anyone could say. It expresses extreme gratitude, humility, and understanding. I find myself saying it a lot." – Alice Walker
Beautiful Gratitude Quotes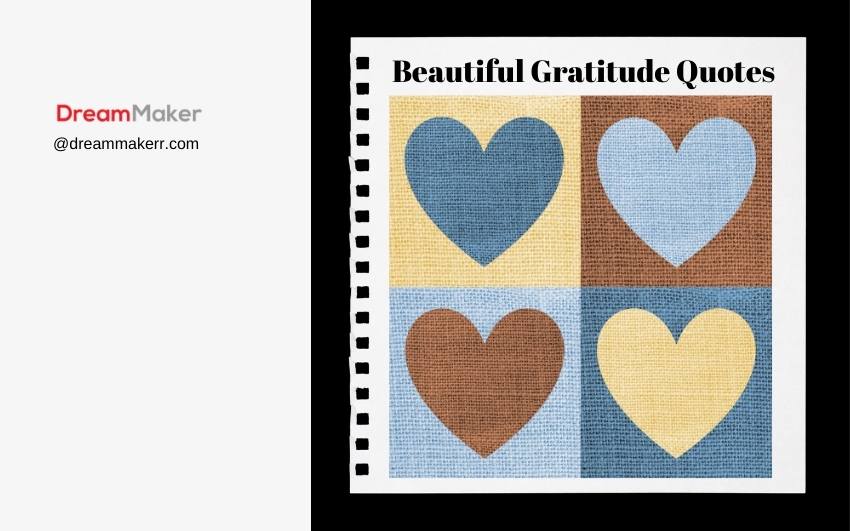 Take a moment to appreciate life, see beauty where you look, take it all in, enjoy the good moments, and learn from the bad ones. These beautiful gratitude quotes will inspire you to do just that.
"There is always something good to be grateful for." – Unknown 
"The happiest people are invariably thankful and content."– Joyce Meyer
"A grateful soul will find contentment in any situation; a complaining spirit will never be satisfied." – Hannah Whitall Smith
"Appreciation gives rise to feelings of safety and security, while also opening the door to more prosperity." – Anthony Robbins
"We can only feel truly alive when we are conscious of the people and things in our lives that we treasure." – Thornton Wilder
"A content, a thankful person is the happiest type of person." – Joyce Meyer
"The best way to bring out the potential in someone is by showing them appreciation and offering encouragement." – Charles Schwab
"Show your loved ones, family, children, friends how much you appreciate them, and be grateful for the people in your life who show you appreciation." – Connor Chalfant
Thank you for reading our list of gratitude quotes.
Recommended Reading:
Conclusion
When you express gratitude, you open yourself to receiving even more blessings. Gratitude is the healthiest of all human emotions and can help turn routine jobs into joy and change ordinary opportunities into benefits. Be grateful for everything you have, and watch your life transform for the better.
Faqs
What is a good quote for gratitude?
"The soul that gives thanks can find comfort in everything; the soul that complains can find comfort in nothing." – Hannah Whitall Smith
How do you express gratitude in words?
There are multiple ways to express gratitude, but here are a few suggestions:
Thank you for your help.
I appreciate your support.
I'm grateful for your advice.
Thank you for being there for me.
I couldn't have done it without you.
What are gratitude statements?
Gratitude statements or gratitude quotes are expressions of thanks and appreciation. They can be used to thank someone for their help or support or simply to express appreciation for something they have done. Gratitude statements can be made verbally or in writing and directed toward individuals or groups.
How do you inspire gratitude?
There are many ways to inspire gratitude. You can express your appreciation with gratitude quotes, share stories of people who have overcome adversity, or simply be there for someone in their time of need. Whatever you do, remember that a little bit of gratitude can go a long way.
Why is gratitude so powerful?
Gratitude is powerful because it can help shift our focus from what we don't have to what we do have. It allows us to appreciate the good in our lives and helps us to let go of resentments and negativity. When we are grateful, we open ourselves to receiving more good things. Gratitude is also contagious,
What is heartfelt gratitude?
Heartfelt gratitude is a form of gratitude that comes from the heart. It is a deep, sincere feeling of thankfulness and appreciation. When we express heartfelt gratitude, we are authentically grateful for what we have received. This type of gratitude is often felt after experiencing something life-changing or challenging.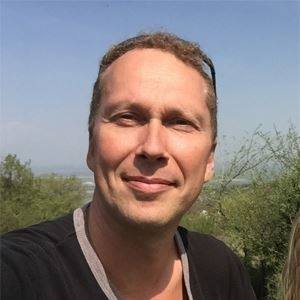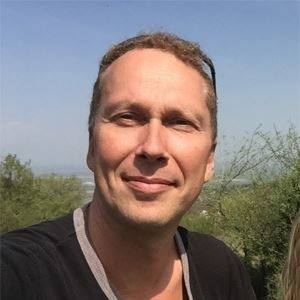 Petri Maatta is a photographer, filmmaker, and webdesigner who has been working for over 20 years in the creative industry. Fascinated by manifesting for business reasons, Petri was determined to find out what it took to create success. He started his career with seven years of business failures before he found success by learning about manifesting from a mentor with a Fortune 500 company. Today Petri shares his knowledge through DreamMaker courses designed to help people change their businesses and lives while living on their terms.
Read My Story here.