DreamMaker is a #1 trusted coaching company that helps people manifest their dreams and goals. We believe that everyone has the power to create the life they want, and our coaches help clients use the law of attraction and other goal-setting techniques to make their dreams a reality.
Founded in 2016, DreamMaker has quickly become one of the leading coaching companies in the United Kingdom. Our mission is to empower people to create their dream lives, and our vision is for every person on Earth to have access to the tools they need to achieve their goals.
DreamMaker's mission is to lead, inspire, and elevate humanity and to help us get into a new era of prosperity, happiness, and harmony.
To create inspired, empowered, wealthy and happy individuals by providing effective products to help them achieve their goals.
DreamMaker's goal is to deliver a reliable product that works for anyone that has written goals and are clear about their manifestation rate.
After being directed by someone outside of our "level of success," we founded DreamMaker in 2016. This kind of coaching will not only improve your financial life but also every other area of your life, such as happiness and motivation while removing anxiety and stress.
THE DREAMMAKER "AHA" MOMENT
| Year | Description | Status |
| --- | --- | --- |
| 2003 | Copied marketing strategy from large corporations. | No profit |
| 2004 | Learned about, and offered, coupon marketing. | No profit |
| 2005 | Started selling websites. Learned about 'sales'. | No profit |
| 2006 | Started travel company with inbound sales strategy. | No profit |
| 2007 | Learned about cold calling. Got one client. | No profit |
| 2008 | Developed a strategy for working with partners. | No profit |
| 2009 | The worst financial year in my life – applied for bankruptcy. | No profit |
| 2010 | With a mentor I've discovered the Law of Attraction. My revenue increased by 30 times. | Success! |
| 2011 | Take a month-long holiday on Maui, Hawaii. | Success! |
| 2012 | Met my soul mate and married her. I authored three books, one of which was acquired by a major bookseller. | Success! |
| 2013 | I acquired a 130 m2 property with a garden in a pleasant climate for cash. | Success! |
| 2014 | My first child, a daughter, was born. From home, I've been working part-time. | Success! |
| 2015 | I had a son and now I am working part-time on my laptop from home. | Success! |
| 2016 | I expanded my primary business into a second country. I started up DreamMaker. | Success! |
We utilize the DreamMaker Triangle Method, which was developed by super entrepreneur J. Abraham, in all of our programs. The technique is based on Dr Stephen Hawkins' Scale of Consciousness, which ranges from level 20 (Shame) to level 1000 (Enlightenment). The peak represents expanded consciousness and love, while the bottom represents contracted consciousness,
Professor Dr Hawkings's research demonstrates the tremendous impact of thoughts on our lives. People with levels higher than 200 are able to discern truth from falsity, while those with levels less than 200 are not.
3% OF THE WORLD POPULATION WRITE THEIR GOALS DOWN – 3% ACHIEVE SUCCESS
A POSITIVE THOUGHT IS 1842 TIMES STRONGER THAN A NEGATIVE ONE
17 SECONDS OF FOCUSED THINKING EQUALS 2000 HRS OF DOING.
100% CHANCE OF SUCCESS BY REPEATING YOUR IDEAS
DreamMaker's goal is to provide knowledge, tools, and inner peace to the world, as well as to develop life-changing technology in the areas of online courses, games, and question-and-answer (Q&A) tests. We aim to expose and communicate truthful, simple, and useful information with each new DreamMaker invention.
A code of ethics is a set of principles that a company follows in order to benefit everyone involved.
Dedication to learners
To value, recognize, and respect the worth, uniqueness, and potential of every student and treat them with respect, fairness, and dignity.
Assisting in the achievement of goals
To assist them in achieving their objectives, I will teach them ideas that are accurate, relevant, appropriate, and effective.
Right to privacy
All students' privacy must be protected. Maintaining the reputation of all learners, including their goals, objectives, personal information, and status reports.
Continuous personal development
To provide constructive criticism and feedback to the program on a regular basis.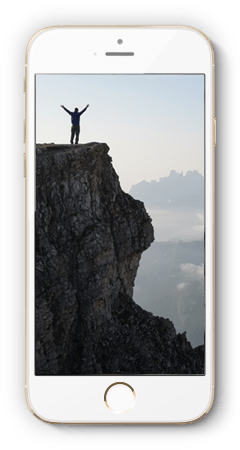 Petri is the CEO and founder of DreamMaker
Petri is a success mindset coach with has a unique ability to teach individuals to release their psychological roadblocks, which prevents them from realizing their full potential in life and business.
If you want to see how much your life can change when you take control of your mindset, look no further than Petri. He was once a poorly man, but he changed his mindset and became abundant with the good that life has to offer.
Registered with Companies House, Cardiff, United Kingdom, February 25, 2016
Third Floor, 207 Regent Street
London, W1B 3HH
England