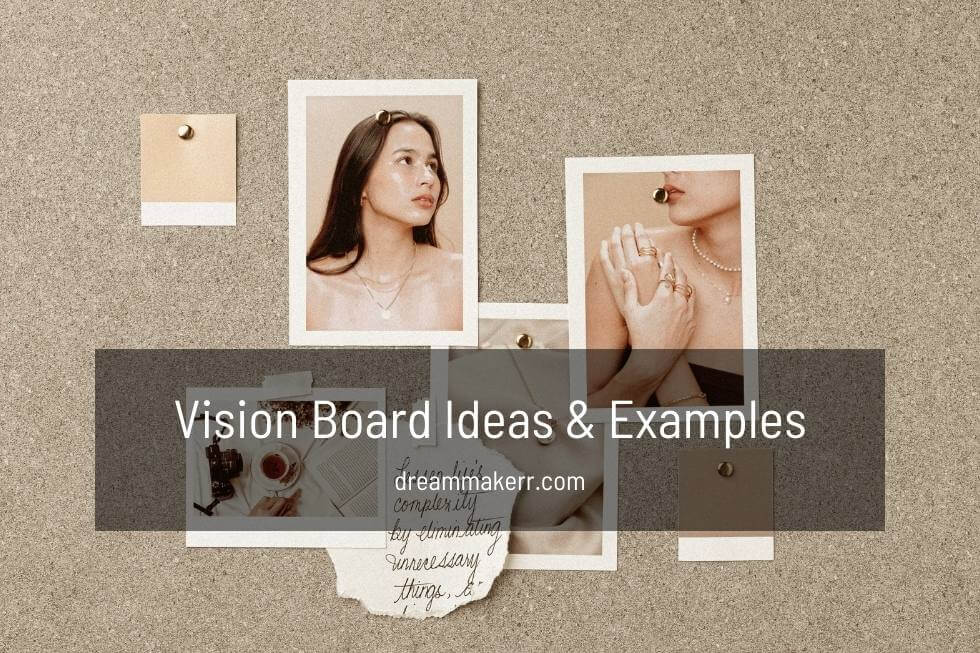 Many of us seek the ideal tool to help us achieve our goals and dreams.
We'll introduce you to the vision board today.
Several celebrities have used vision boards and influential people, including Arnold Schwarzenegger and Oprah Winfrey, to manifest what they want in life.
What Is A Vision Board, Exactly?
A vision board is a collage of images, words, and ideas used as a visualization tool. It's also known as a dream board or goal board. It's presently one of the most accessible and popular manifestation techniques.
Images and words can be cut out of magazines, drawn, written, or printed.
The collage represents your goals or dreams. Putting them together makes it easier to visualize and manifest them in your life.
This post contains 80+ vision board ideas that inspire you to make your own. You can also share these concepts with friends or at a vision board party.
Making A Vision Board For Goals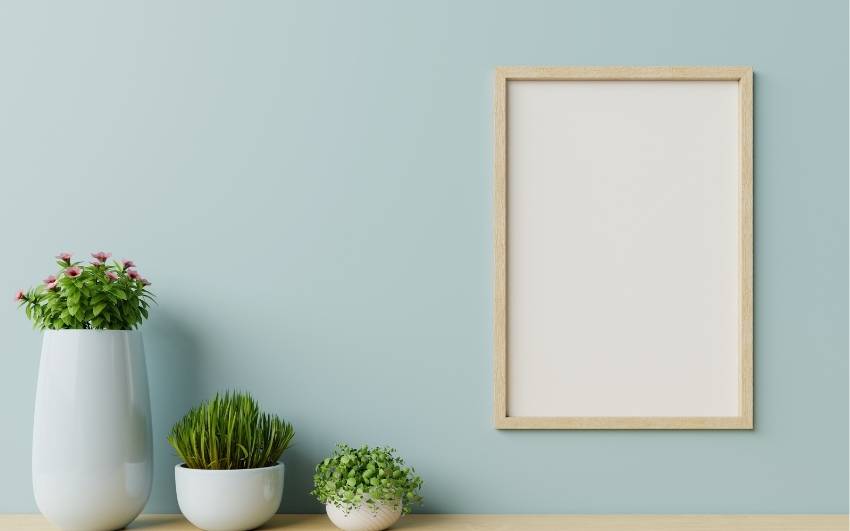 A vision board for goals can be very effective in reaching your objectives. It allows you to see your goals physically, which can help keep you motivated and on track.
Creating a vision board for your goals is simple. All you need is a board (or piece of paper), some scissors, glue, and magazines or images that represent your goals.
You can focus on multiple goals or a single goal.
No matter what you choose, ensure you include all the senses in your goals.
Senses are:
Some people like to add affirmations to their vision boards. It's entirely up to you and your personal preference.
Just make sure that the goals are:
Positive
Present tense
Sight, sound, taste, smell, touch
Logical
Visual
Emotional
5 Vision Board Ideas For Goals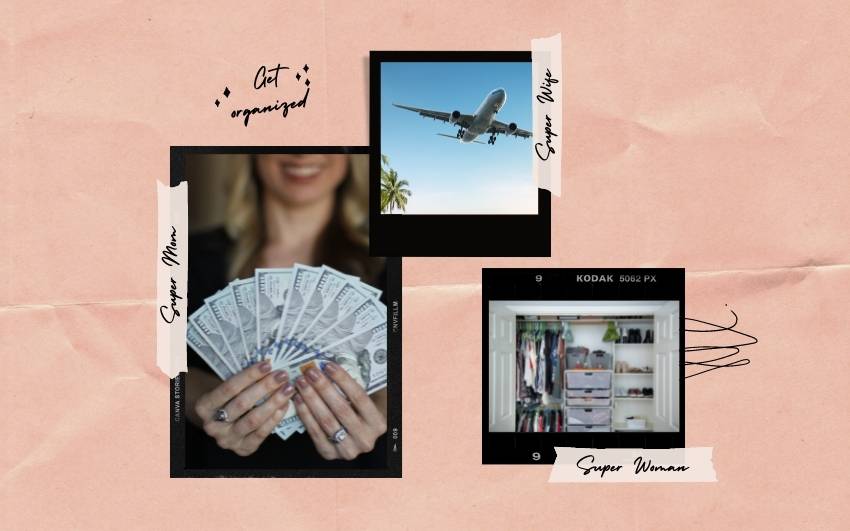 It would help if you had an excellent idea for your vision board. Simply showing pictures of money driving around in a Lamborghini won't keep you motivated for long. Goals board ideas are meant to inspire you for a long time.
Here are five ideas that you can use:
Have a savings goal: saving for a rainy day, for retirement, or for a specific purchase.
Get healthy: whether that means eating better, working out more, or taking care of your mental health.
Be more productive: set goals for how many tasks you want to complete each day, week, or month.
Be organized: set goals for decluttering your physical and digital space and staying on top of tasks.
Travel more: whether that means taking a specific trip or just exploring new places near you.
7 Goal Board Ideas For Work
Many people spend most of their time at work. They often get questions about goal board ideas for work.
Here are a few to get you started:
Having a bad day? Make a goal to turn it around!
Give yourself a break! After working hard all week, make a goal to relax this weekend.
Ready to get ahead? Make a goal to learn something new this week.
Feeling stuck in a rut? Make a goal to try something new this week.
Need some motivation? Make a goal to accomplish something you've been procrastinating on.
Feeling overwhelmed? Make a goal to focus on one task at a time.
Ready to get healthy? Make a goal to eat healthier and exercise this week.
Not interested in goal board ideas for work? Check out our list of vision board categories to get you inspired.
Choosing Your Vision Board Categories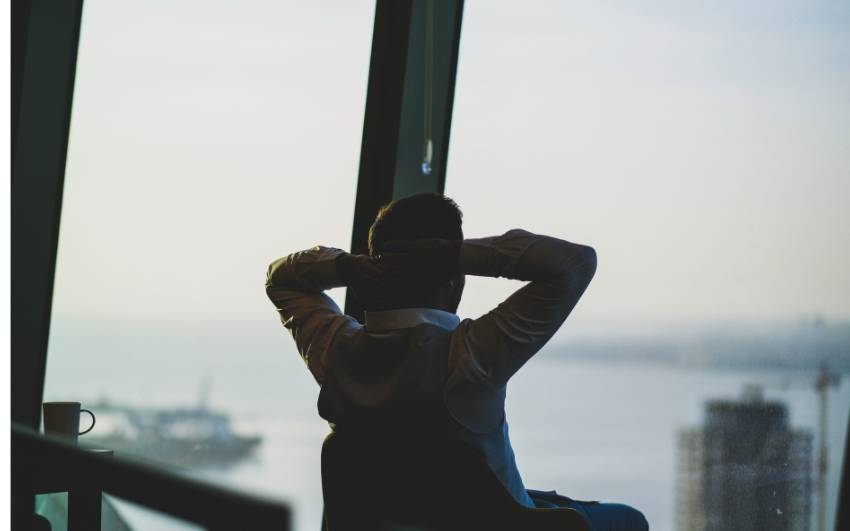 Functional categories to choose from when thinking about and narrowing down your goals.
Which category does your goals fit into?
Financial goals
Career goals
Relationship goals
Personal growth goals
Health and fitness goals
Travel plans and bucket list items
Creative projects and hobbies
Home improvement projects
After you've chosen goals and categories, it's time to start exploring themes!
Choosing Your Vision Board Themes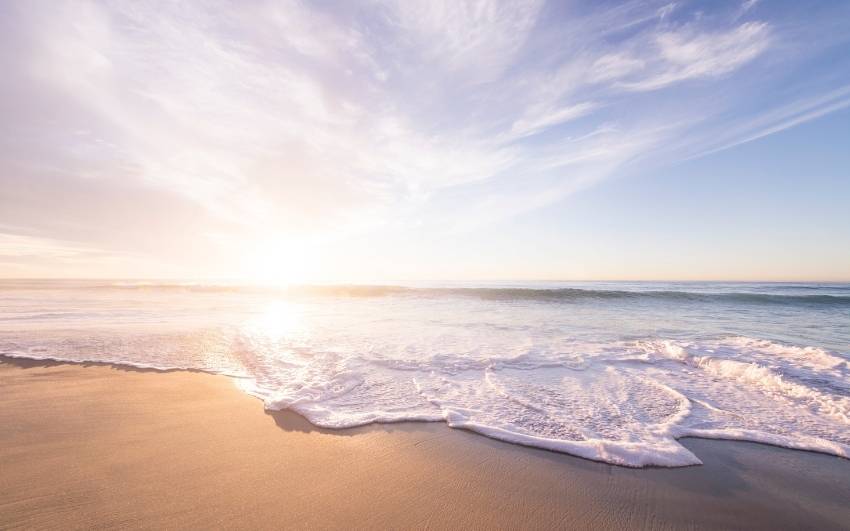 Vision board themes are like the craft world mood boards- they help set your project's tone and style.
Some popular vision board themes include:
Beachy/tropical vibes
Boho chic
Clean and minimalistic
Cozy and warm
Fashion-forward
Fun and playful
Glitter and glam
Motivational quotes
Nature-inspired
Rustic and vintage
Sophisticated and chic
Once you've decided on a theme, it's time to start gathering materials!
Where do you find materials for your vision board?
The sky is the limit when it comes to what you can use, but here are a few ideas to get you started:
Magazines
Photos or Images
Drawings or sketches
Fabric swatches
Paint samples
Wallpaper scraps
Wrapping paper
Scrapbooking paper
Old calendars or maps
In nature or outside the house
10 Things To Put On A Vision Board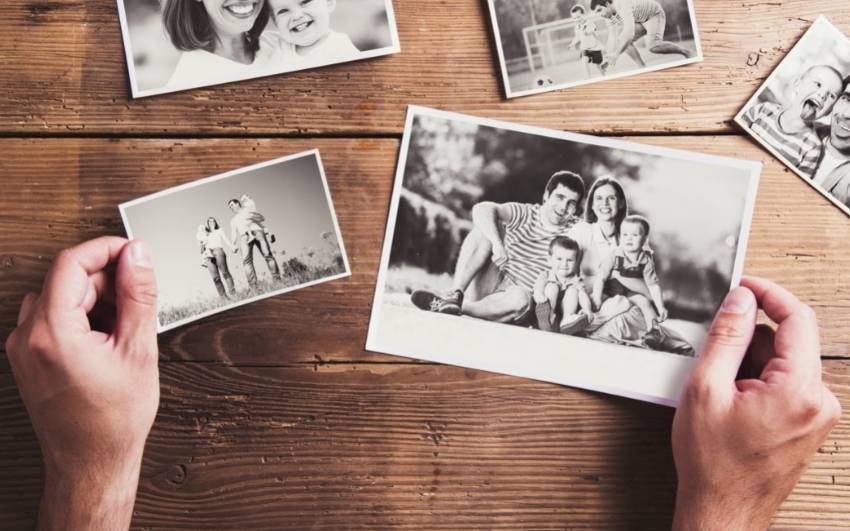 Which things to put on a vision board? Don't worry about that for now. Just get started, and the ideas will begin to flow.
Here are a few ideas to get you started:
Pictures of your dream house or apartment
Images of travel destinations you'd like to visit or images that evoke emotions
A headshot or photo of yourself looking happy and confident
Motivational quotes that inspire you
Words or phrases that represent how you want to feel
Pictures of things you'd like to own
Images of people you admire or who inspire you
A goal list for the year ahead
Your favourite affirmations
Anything else that brings you joy or motivation!
How To Write Good Titles For Vision Boards?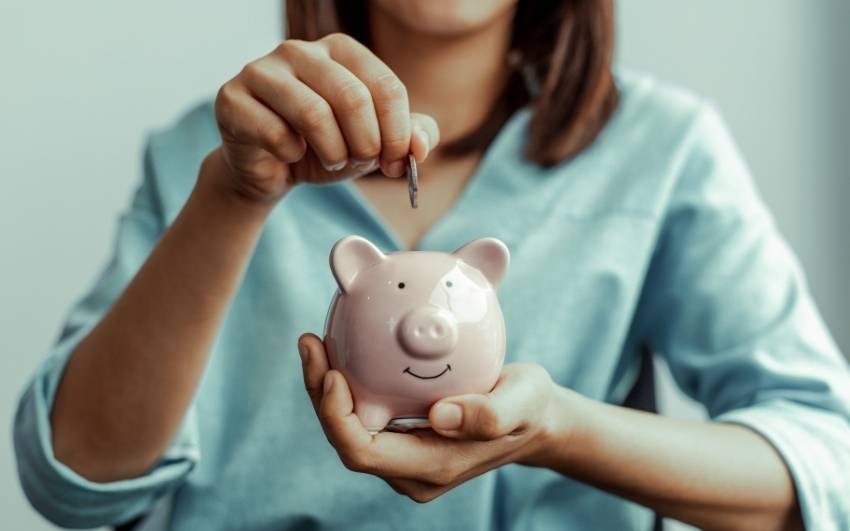 Your title should be reflective of the goals you want to achieve.
For example, a good title for your board might be "Health and Fitness Goals " if you want to get in shape and improve your health.
"If you're trying to save money and live a more frugal lifestyle, a good title might be "Money Saving Tips and Ideas".
And if you're hoping to manifest more love and happiness in your life, a good title for your board might be "Things that Make Me Happy."
If you're hoping to travel more, a good title might be "Places to Visit and Things to See."
Whatever your goals may be, ensure your title reflects the energy you want to bring into your life.
No matter what your goals are, make sure your title is reflective of those goals.
Do You Have An Idea For A Great Vision Board?
If you don't, it's time to start considering one. A vision board may assist you in gaining clarity on your objectives and goals.
To get you started, here are 80+ inspiring vision board ideas.
A visual representation of your goals is an effective way to stay motivated and on track.
Seeing your goals in front of you can be helpful as a reminder of what you're working towards.
So, what are you holding out for?
Begin making your vision board right away!
You may know that vision boards are a powerful manifestation tool for quickly getting things done.
But which vision boards are the most effective?
Here is a categorized list of Vision Board ideas for you to get inspired by.
Vision Board Ideas for Health & Self-Care
This is a selection of vision board ideas geared toward manifesting a healthier lifestyle. This could involve consuming more nourishing food, exercising frequently, or making time for self-care rituals.
Eating more nutritious food
Exercising regularly
Taking time out for self-care
Quitting smoking
Drinking less alcohol
Getting more sleep
Reducing stress
Connecting with nature
Practising gratitude
Spending time with loved ones
A method of meditation (or prayer, nature walks, or any other spiritual practice)
Including more natural elements in your life
Improve your sleeping habits, sleep more deeply, and feel better
Overcoming a specific medical condition
Weight loss
Participating in a race (5k, 10k, half marathon, or full marathon)
Mountain climbing
Increasing my strength
Having a service performed improves your life (Lasik, weight-loss surgery, knee replacement, etc.)
Rest and recovery times are critical
You can incorporate your favourite self-care techniques (massage, listening to music, etc.)
Completing a physical challenge
Example:
1. Include images of meals you'd like to eat more of and any health-related sayings that inspire you.
2. To help stay motivated, find pictures of people with the type of body you'd like to have and put them on your goal board
Family Vision Board Ideas
Being present in your mind and your daily life
Setting aside specific family time.
Participating in games with your children and partner
Make time for yourself to better care for your family.
Your common living areas will need to be updated.
Teaching your children valuable life lessons (such as honesty, respect, and health)
Including a pet in your family
Playing a fun game with your child (ex. on the driveway, basketball)
Deep listening and improved communication skills are two skills that must be honed.
7 Vision Board Ideas for Travel & Adventure
The individual who is attracted to new things and activities. Travelling offers us unforgettable experiences and adds value to our lives in many ways.
Save up for that dream vacation you've always wanted to take
Document your travels with a travel journal or blog
Meet new people and make friends from all over the world
Learn about different cultures and customs
Try new food and cuisine from different countries
Go on thrilling adventures and explore new places
Take lots of pictures and create a photo album or scrapbook
Example:
Write down or create a collage of images for your top 10 travel destinations to help visualize future trips.
Brainstorm a list of everything you hope to do and see while exploring the world- this might entail observing the Aurora Borealis, going on an African safari, or visiting all 7 continents.
Start saving for your next big adventure now – whether a round-the-world trip or a weekend getaway, every journey begins with the first step!
15 Vision Board Ideas for Career & Business
A variety of vision board designs for anybody wanting to achieve professional or business success. A board is a fantastic source of visual inspiration for achieving your ideal profession or company.
Professional advancement and accomplishments
Obtaining honours and recognition
Business objectives and goals
Financial prosperity
acquiring new abilities and skills
assisting others in their success
Making a difference in your industry
Developing something novel and innovative
Being a thought leader in your industry
Early retirement
Your Wish Job or Advancement
Entrepreneurial Objectives
Financial prosperity
Success and Recognition
Providing Assistance to Others
14 Work & Money Vision Board Ideas
There are many more to choose from after that. These are just a few examples of how you might use your work and money vision board. The sky is the limit regarding what you can include on your work and money vision board. The essential thing is that you take time to consider what you want to accomplish in your career and life before taking action.
She has landed her dream job.
Making debt payments.
Debt repayment.
Earnings are rising.
Spending less money.
Buying the home of their dreams.
Making your job easier
Working fewer hours
Increasing investments (or pushing your retirement age up)
Giving more to causes that are important to you Obtaining a higher level of distinction or award Communication methods have been improved.
Increased leisure time allows you to come up with more creative job ideas.
I'm thinking about starting a new job or project.
Making a book
Increasing job flexibility or autonomy
If you need some help getting started, there are a few great resources that can help:
How to Create a Vision Board
13 Vision Board for Personal Growth Ideas
Creating a vision board may be valuable for establishing and achieving goals. It can also assist you in remaining dedicated and focused on your objectives. Before beginning to work on your personal development, you must first know your purpose. Before taking action, it is best to sit down and analyze your goals. What do you hope to achieve? Once you clearly understand what you want, you can begin taking steps toward those goals.
What books or activities do you want to incorporate into your daily routine?
It is a good idea to get out of bed early.
Developing a morning routine is critical for your children's academic success.
Making a bedtime routine
Journaling
Attending church or another religious institution is a great way to learn about the faith.
How to Begin a Practice of Gratitude
It may also help you develop a habit of reading more by providing you with something to read.
You can't spend your entire life staring at a screen or scrolling through social media, so make sure you have the tools you need to be productive.
Participating in a conference or a mastermind session
Begin a regular visualization practice (even if only once a week!)
Getting out of your comfort zone can be challenging.
Self-control is improved.
7 Vision Board Ideas for All Relationships
Relationship ideas can mean friends, love relationships, or family. Some people like to put their vision board where they will see it daily. This way, you are reminded of your goals and what you are working towards each day.
Taking trips that help to strengthen your relationships (staying in a hotel, camping, a book club, etc.)
Inviting friends and family to dinner
Every week, there is a date night.
Christmas customs among family and friends (see here for family traditions)
Participating in an online or in-person relationship workshop
Adding spice to your bedroom with your partner
These can be simple routines (walks, lunches, etc.) that help you connect with others.
4 Exciting and Creative Adventure Vision Board Ideas
Where would you like to spend your vacation?
Investing for profit (for example, purchasing stock in a publicly traded company) Taking up activities to which you want to devote more time is a great way to make it happen.
Residents enjoy various restaurants, cafés, and other local attractions.
Simple pleasures (such as a glass of wine by the fire) Make your home more beautiful with a few easy DIY projects.
8 Positive Sides of a Vision Board
Even if you don't believe it, a great vision board has several benefits. So keep working at it!
It stimulates your creativity.
The first step in deciding what you want is to define your goals (what do you truly want out of life?).
It makes it more challenging to overcome obstacles.
It's the equivalent of throwing gasoline on a fire! Nothing beats pre-installed motivation!
It allows you to let go of your past mistakes.
It promotes solution-oriented thinking.
It boosts productivity, attention, and motivation.
It boosts your optimism (it's challenging to look at a vision board and not feel hopeful).
When you finally reach your goals, it's the best feeling ever!
Creating a vision board is not difficult. You can use anything from a regular corkboard to a digital board on your computer. It is essential to make it colourful and exciting, so you'll want to look at it regularly.
Conclusion
A vision board is a powerful tool to help you achieve your dreams and goals. By looking at it regularly, you'll be reminded of what you're working towards and why it's important to you.
You can use anything from a regular corkboard to a digital board on your computer. It is essential to make it colourful and exciting, so you'll want to look at it regularly.
Creating a vision board is a fun and easy way to get motivated and stay on track with your goals.
Try it out for yourself and see how it works for you!