A bucket list is a list of all the wants and goals that you want to fulfill during your current lifetime.
It's an inventory list that details everything. >Every experience or accomplishment you want to do while you can still breathe (before it's too late!)
With some bucket list ideas and a little imagination you can decide what your life will look like:

Travel to places you've never been to before
Learn something new and challenging
Try something outside of your comfort zone
Volunteer or give back to the community
Spend more time with family and friends
Have an adventure that makes you feel alive again
Experience the thrill of something daring
Develop a skill that you can be proud of
Whatever you decide to put on your bucket list, it's all about living life to the fullest. That means embracing every opportunity life presents.
It's time for you to become a "Yes" person in a
mostly
"No" world.
So go ahead, write down those goals, make plans to achieve them, and start ticking off the ones you've already completed
.
Let's seize the remarkable possibilities this bucket list of 544 items has to offer and ensure they become a reality
.
How to Make a Bucket List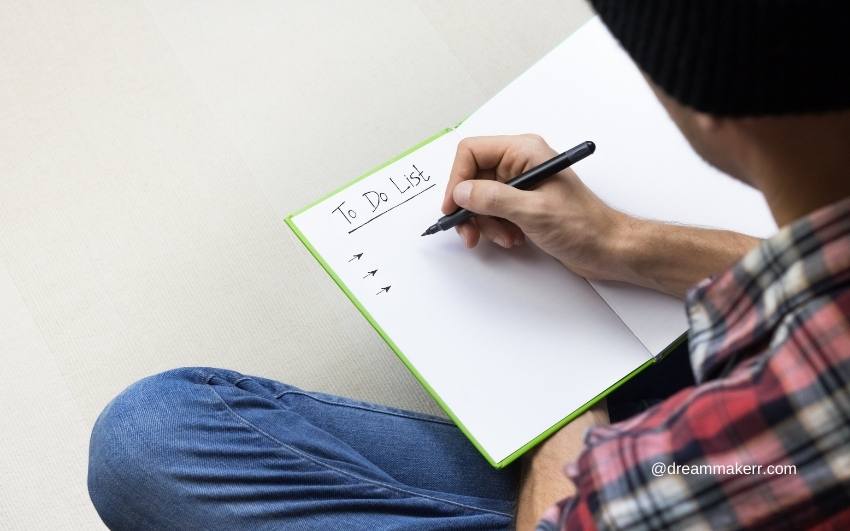 Crafting an individualized bucket list may appear intimidating at first glance, yet utilizing a bit of imagination and keeping an open outlook can make the process surprisingly straightforward.
What you need to get started
Time
Paper and pen
Computer/Ipad/Phone
If you're short on ideas, grab a pen and paper and start jotting down all of the activities you've always wanted to try.
Here's an extra push to motivate your creative juices:
With 544 Ultimate Bucket List Ideas:
81 Travel Bucket List Ideas to Explore the World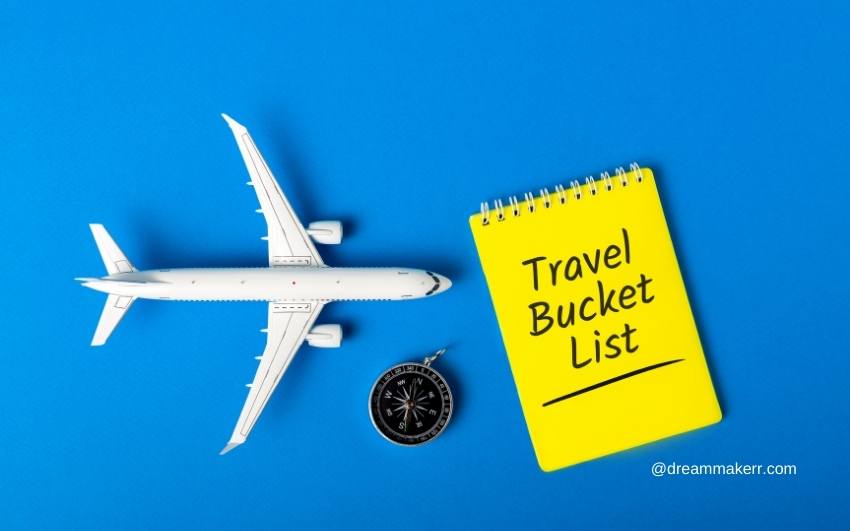 The world is a treasure trove of awe-inspiring travel experiences just waiting to be explored! Whether you are eager to immerse yourself in different cultures, seek out exciting thrills or simply plan on relaxing in the sun – there's something for everyone. An around-the-world trip will provide an unparalleled opportunity for learning and personal growth that no other experience can offer.
The following are some adventurous unique bucket list ideas to consider:
Visit the Brazilian Carnaval Samba Parade.
Backpack through Europe.
Take a shower in the Blue Lagoon Geothermal Spa, Iceland.
Mount Jefferson Wilderness, Oregon, for camping.
Have an edge Walk at Toronto's CN Tower.
Visit the Beijing, China Forbidden City.
Explore Hawaii Iao Valley State Monument.
Take a tour of the Dead Sea.
Take a tour on an African safari.
Visit parahawking in Nepal.
Enjoy roller-skating in Portland, Oregon, at Oaks Park.
Tour snorkeling.
Visit a nude beach.
Climb the top of Pike's Peak.
Visit Maine whitewater rafting.
Go for a hike in Fern Canyon in Redwoods National Park.
Go hiking on the Inca trail.
Enjoy playing in the Old Course at St. Andrews.
Have fun riding a gondola in Venice, Italy.
In Rio de Janeiro, Brazil, see Christ the Redeemer.
Take a trip to the Grand Canyon and walk the Skywalk.
See the Oregon spring tulips in Woodburn's Tulip Festival.
Take a trip to the Tower of London.
Enjoy the view at the top of Sugarloaf Mountain in Rio de Janeiro, Brazil.
Take a visit to the Sistine Chapel.
Enjoy your holiday in Jukkasjärvi, Sweden, Icehotel.
Stay in each of Paris' 20 arrondissements.
Have fun swimming in the Mediterranean Sea.
Swim in the San Alfonso del Mar resort in Algarrobo, Chile's largest swimming pool.
Enjoy swimming inside cenotes in Yucatán Peninsula, Mexico.
Visit [name of country].
Visit all countries.
Visit [name of state].
Travel around all US states.
Tour all Disneyland Resorts.
Travel to Canada's Niagara Falls.
Travel to Easter Island.
Take a tour of the Louvre Museum.
Travel to Hallstatt, Austria.
Tour Old Havana and other places in Cuba.
Visit Machu Picchu in Peru.
Travel to St. Mark's Basilica.
Take a trip to Stonehenge.
Have a visit to the best castles in Europe.
During Carnival, travel to Brazil.
Visit the California original Disneyland in Anaheim.
Tour the France Palace of Versailles.
Travel to the best pink sand beaches.
Visit Universal Studios in Florida.
Take a walkthrough in Colorado Ice Castles at Silverthorne.
Take the zombie walk in Sydney.
Enjoy cycling down the Danube Bike Trail.
Take a look at what's blooming in Holland.
Go on a pilgrimage and visit all of the Great Lakes.
[Do something] for a triumph. "Finish a marathon in each state" is an example of this.
Visit a French winery.
Take a trip to Romania and see Dracula's Castle.
Hike a section of the Appalachian Trail.
Take a trip to Egypt's Great Pyramid of Giza.
Explore the Amazon rainforest, home to an incredible variety of plant and animal life.
See the ancient city of Angkor in Cambodia, which is reputed to be the world's largest religious structure.
You may journey to the Statue of Liberty by sea.
Visit the Acropolis of Athens, which houses the ruins of numerous ancient historical structures.
Take a trip to the Hagia Sophia, the world's most well-known Byzantine building. This former church now serves as a museum and attracts over 3 million people each year.
Take a trip to the Great Wall of China.
Take a tour of the Sydney Opera House, one of the newest and most renowned structures.
Make your way to the Notre Dame Cathedral in Paris, one of the world's most famous Gothic cathedrals, thanks to its architecture, age, and size.
In research for Nessie, the Loch Ness monster that is reputed to dwell in this loch in Scotland.
Visit Australia's Great Barrier Reef, the world's largest coral reef.
Climb to the top of Mount Kilimanjaro, which is the world's tallest free-standing peak.
Visit the Wailing Wall in Jerusalem, the holiest site for Jews to pray in the world.
The majestic city of Petra, which borders the Arabian desert and is carved entirely out of sandstone, is one of the world's most notable archeological sites.
Visit the Colosseum in Rome, which is the world's largest theater and one of the Seven great Wonders of the World.
Many bucket lists include traveling as a priority. When individuals are jotting down what they'd want to accomplish before death, it's frequently the first thing that comes to mind.
Travel is wonderful, but something that is frequently postponed until we have "time" and "money" to enjoy it. Many individuals equate this to retirement.
If it's doable. Before you reach for that elusive "some time," try to get as many travel bucket list items off your list as possible. Enjoying some of these things while still young and active is priceless. See these travel board ideas and examples to see how they can help you visualize your trip.
Travel Destination Bucket List Ideas!
51 New Skills to Learn Before Dying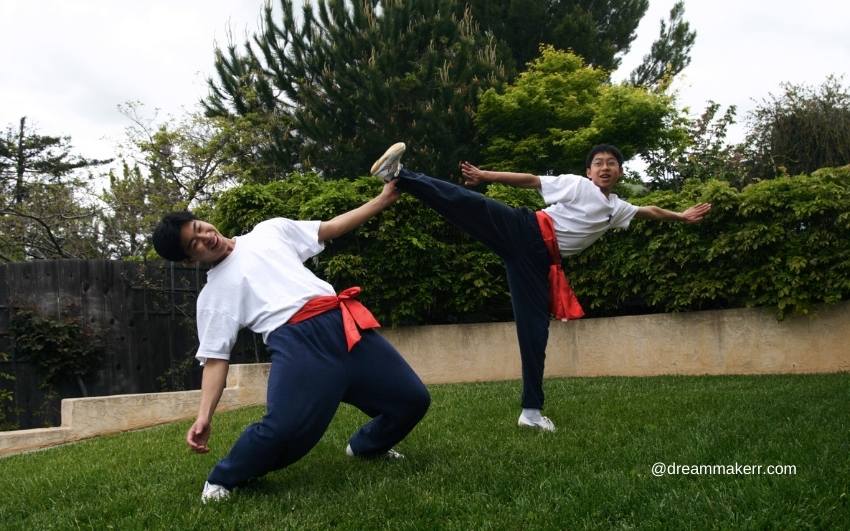 It is critical to stay up to date in this day and age. The old days of just going to school until you reach college graduation and then "stop" learning new things, is a long gone idea. To keep up with the competition, you need a solid education, followed by continuous learning in your industry to remain competitive.
In the modern world, learning new skills equals increasing your IQ, Financial IQ, Interpersonal, and other life skills.
Here are some ideas for skills to learn that can change your life for the better:
Learn New Skills Bucket List Ideas
Know how to participate in [name of sport].
Know how archery.
Know how to play chess.
Know how to snowboard.
Know how to skate on ice.
Know how to ski.
Know how to surf.
Know-how [name of fighting technique].
Know how Krav Maga.
Know how Kung Fu.
Know how to Karate.
Know how Jujitsu.
Know how Aikido.
Know how Taekwondo.
Know how Kalarippayattu.
Know how Savate.
Know how Savage to cook [name of dish].
Know how Savage to bake [name of cake or pastry].
Know how Savage to speak [name of language].
Know how to play [the name of the game].
Know how to play poker and win.
Know how to drive a car.
Know how to learn how to ride a horse.
Know how to ride a motorcycle.
Know how to shoot a gun.
Know how learning how to use chopsticks.
Know how to program.
Know how to knit.
Know how to sew.
Know how to learn how to cross-stitch.
Know how to learn how to play the guitar.
Know how to change a tire.
Create your perfect study routine.
Know how to defend yourself.
Create goals lists as tasks using an app like Todoist.
Become someone who consistently wakes up early.
Know how to budget.
Know how to use the Evernote app.
Become an expert in your field of interest.
Know-how at least five magic tricks.
Know how to blow glass.
Know how to practice mindfulness
Know how to make a sculpture.
Create a blog to generate a second source of income.
37 Worthwhile Milestones to Include in Your Bucket List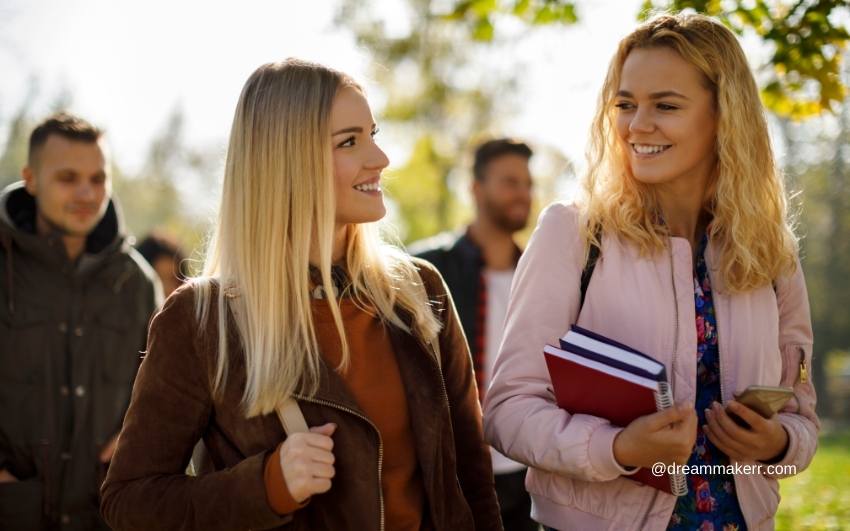 We've all had milestones that we'll remember for the rest of our days. The first kiss. The first kid. The first automobile. First house. There are a few special events mentioned here, and they should all be on your bucket list. The basic list of life experiences will undoubtedly prompt you to consider hundreds more.
The Most Important Things You Can Do in Your Life!
Ideas for Making Life Milestones Bucket Lists:
Now that you've shared your first kiss with a special lady enjoy it.
Move out of your parents' home.
With friends, go on vacation.
Fall in love with it.
Make friends.
Get married and live happily ever after.
You may have your [location] wedding.
Take on the parenting role.
To be a good foster parent, you must first adopt and raise a kid.
It's a good idea to be there for a baby's first step.
Become a godparent.
Help save an animal's life.
Be a bridesmaid/best man for your friend.
Pay off my debts.
Finish high school and go to college.
Attain a bachelor's degree.
Attain a master's degree.
Attain a Ph.D.
Get your ideal career.
Start a new career as a [position].
Make [amount] each year.
Take the first step toward homeownership.
Invest in real estate.
Organize a dinner party.
Investing in property to let is a hot topic.
Have a successful company.
At [age], you may retire.
Two annual holidays are recommended.
[Name of age group] become a millionaire by [age].
Obtain a passport and go somewhere other than your birth nation.
Study or live abroad for [period]
Participate in a church ministry.
Take a holy mission to assist [people/place]
Participate in an election.
Make a will.
Face a fear.
70 Outdoor Bucket List Ideas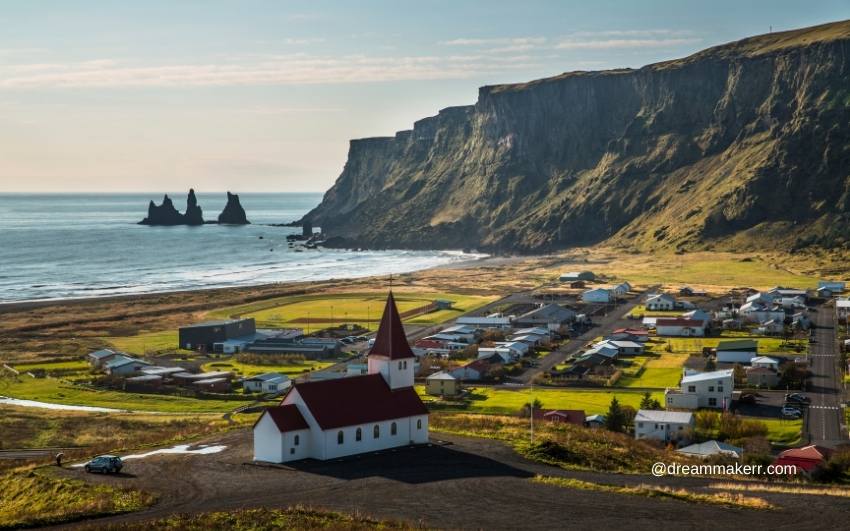 I enjoy doing outdoor activities with my children. That is why coming up with so many bucket list ideas for this are was easy – I have a lot of outdoor interests that I want to try at some point. The following 71 bucket list items are simply a sampling of the options available to you in the vast, wide world. If you're looking for a way to save money for these exciting activities, check out the Digit app.
Unique Outdoor Activities to Add to Your Bucket List
Bathe in natural streams.
Visit two places at once.
Create a flash mob.
Take a photo of the lightning.
Take a drive on Route 66.
Enjoy BASE jumping.
Enjoy SCAD diving.
Go Jet-Skiing.
Enjoy helmet diving.
Go on a horse-drawn sleigh ride.
Visit beach horseback riding and swim with horses.
Take blob jumping.
Enjoy bungee jumping.
Have fun cliff jumping.
Take flyboarding.
Go kite buggying.
Go indoor skydiving.
Take a road trip with a friend.
Enjoy kitesurfing or kite-boarding.
Have a luxury cruise.
Head to a camping trip.
Enjoy a picnic.
Take an early morning forest walk.
Have a mountain biking.
Enjoy paintballing.
Enjoy paragliding
Go sphereing or aqua zorbing.
Enjoy sand surfing.
Take skinny dipping.
Have skydiving.
Enjoy tandem skydiving.
Head SCUBA diving.
Take water tubing.
Enjoy waterskiing.
Head whitewater rafting.
Take windsurfing.
Take ziplining.
Enjoy zorbing.
Take ZUBA diving.
Take a look at Kayak with whales.
Enjoy tree planting.
Take a double-decker bus to London.
Take a ride on a Segway.
Take a trip in a hot air balloon.
Take control of a motorbike for a spin.
Take the AquaSkipper or Pumpabike for a spin around the lake.
To run the [name of marathon], press Start.
Make snow angels and see a white Christmas.
Take a tent or hammock and sleep under the stars.
Solve a Rubik's Cube.
Spend my birthday in a far-off land.
Swimming with dolphins is a dream come true for many people.
Swimming with manatees is a popular activity in Florida.
Take a shower outside.
Take pictures of you swimming.
Walk in the rain without wearing shoes.
Stilt walking is a fantastic way to get up and down from high places.
Keep an eye on the skies.
Climb a rock wall.
Wrestle an alligator.
Instead of spending money on a tree, I'll chop down my own.
Take a retreat in a Buddhist monastery.
Take a dune buggy out for a spin.
Get your freckles on the beach.
Have a fire on the beach.
Take in the scenery from a rooftop bar.
Finish a triathlon.
35 Charity Bucket List Ideas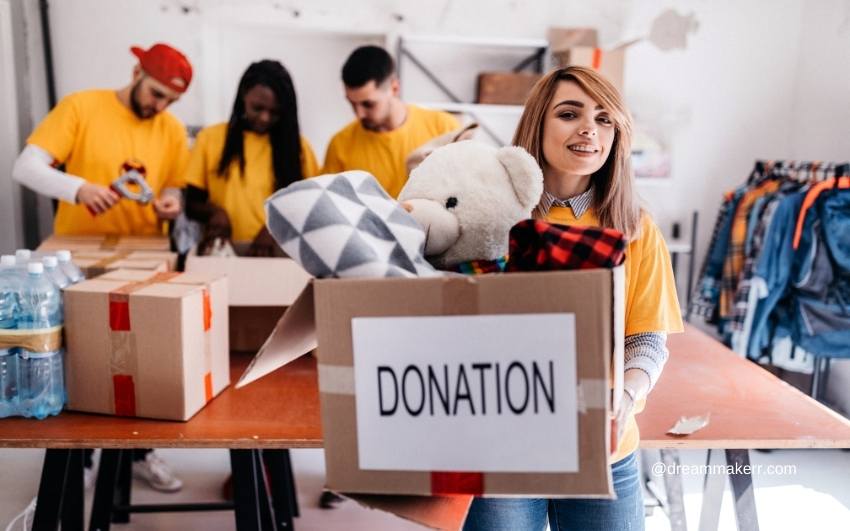 It was his vision for life that brought him here. He wanted to know what the Lord wanted him to do, and he began reading the New Testament daily. As he read the book, Paul's eyes opened up to a whole new world of possibilities, one in which he saw his name inscribed. His first encounter with Jesus changed everything about his life forever – and it transformed how others perceived him as well.
Charity Bucket List Ideas
Contribute to local charity organizations that help the homeless.
Purchase food for them.
The laws of your state must dispose of personal rubbish.
Donate toys during the holidays.
Build a Kiva Loan.
Build a home for the homeless.
Host a charity event or cause to spread awareness about your company and its goals.
Raise [amount] for a worthy cause.
Create a non-profit organization.
Volunteer abroad.
Volunteer at a homeless shelter.
Volunteer for a full day.
Volunteer regularly.
Volunteer at an animal shelter.
Perform random acts of kindness now and then.
Pay it forward.
Pay the toll for the individual ahead of you.
Volunteering at a hospice agency can help patients and their families cope with the loss of loved ones.
Create a movement that you're passionate about and make a difference in your neighborhood.
Pay for the tab of a random person at a coffee shop or behind you in line at the drive-through.
Change the expiration date of a stranger's parking meter.
It's easy to grow your hair out long enough to donate it.
Pick up trash in your community.
Volunteering at a children's hospital might be an excellent way to provide healing energy and love to little patients.
Paint an attractive mural over graffiti in your community.
Get one.
Help educate people on how to read.
40 Entertainment and Sports Ideas to Add to your Bucket List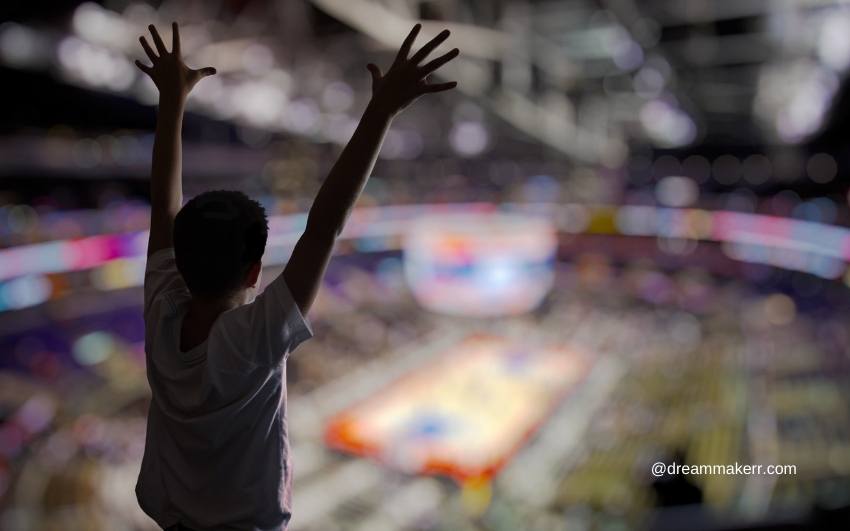 Many different entertainments and sports events can make great additions to a bucket list.
For example, attending the final game of a professional sporting event is an experience that many sports fans dream of. If you're a fan of horse racing, adding the Kentucky Derby to your bucket list is a must.
And if you're looking for a truly unique experience, consider attending the running of the bulls in Pamplona, Spain.
Other popular events that can be great bucket list additions include music festivals like Coachella and Burning Man and cultural events like Mardi Gras and Carnival.
No matter what your interests are, there's sure to be an event that would make a great addition to your bucket list.
Suppose you're a sports enthusiast (or not). It should be simple to develop ideas for attending exciting sporting events.
If you have an unusual amount of talent in a fun sport like 'cup stacking,' they may even be enjoyable activities to participate in.
Here are a few suggestions to get you started.
Sports and leisure activities for your bucket list!
Go for [name of place] ComicCon and have fun.
Go for the Kentucky Derby.
Go for a Murder Mystery Dinner.
Go for an All Black game.
Enjoy the Summer Olympics.
Visit the Super Bowl
Attain a celebrity or athlete's autograph.
Enjoy a meal on the Sky.
Take a snap with [name of celebrity] at the meet and greet.
Take in a performance by Cirque de Soleil.
See [name] on the Great White Way.
Watch a show in Las Vegas.
Participate in the "over the line" competition in San Diego.
Watch a [musician or band name] performance in person.
Take in a baseball game at historic stadiums like Wrigley Field or Fenway Park.
Every baseball stadium will have its own game.
You can watch a game at each football stadium.
Take in a game at each (sport) stadium.
Watch a film outside on the patio or in your backyard.
Attend a Wimbledon final between two skilled players.
Watch a live WWE match.
Watch an NBA All-Star Weekend game in person.
Experience the best fireworks displays on Earth.
Watch an American Air Force Thunderbirds performance.
Attend a performance of an opera.
Take in a performance of the world's best symphony orchestra.
Watch a real-time Swan Lake ballet performance.
Watch all of [film director's name] 's movies.
Attend a PGA Tour event. Remember to clap when you hit a good shot.
Watch some Olympic sports live.
Go to a rodeo.
Sign up to be an extra in a film and try to make it to the silver screen.
Create a unique YouTube video and attempt to go viral, even if you don't feel like you have a special talent; if not, consider making a "how-to" video.
Visit a zoo where you can interact with the animals, including if you want to hold the monkeys.
Watch the Nutcracker on stage during Christmas.
Attend a free live TED Talk on a topic that piques your interest.
Create a new world record.
Attend a Burlesque show.
Attend an improv show at a comedy club.
Take a fireman's grip and lower yourself down a cliff.
50 Bucket List Ideas of Personal and Professional Goals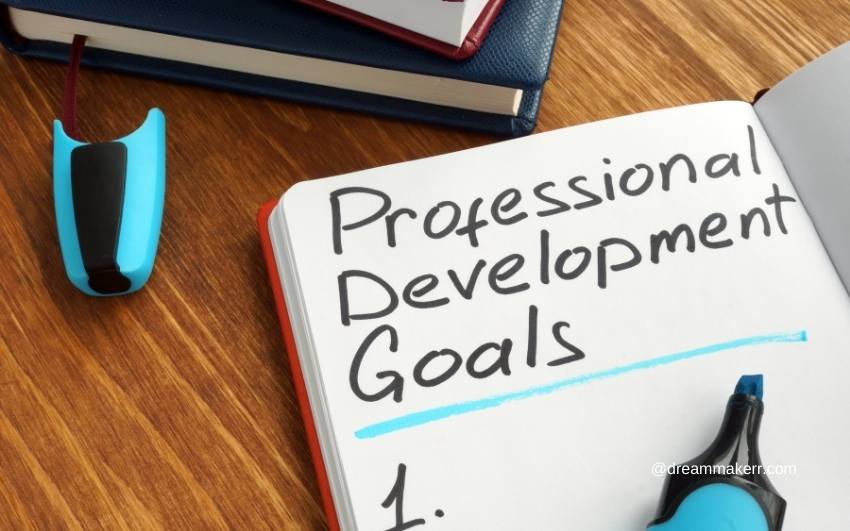 Goals are crucial for all aspects of your life, whether personal, professional, or goals you share with your family.
Some aims make you "better" in little ways. Other objectives may be entertaining "experiments" you do as a youngster.
And other objectives can aid in your career advancement.
If you're prepared to go, I'll show you how to get there and what to do once you arrive.
Plus, if you'd want to learn more about goal setting, check out the following articles:
What's the Difference Between Outcome Goals and Process?
There are 27 examples of short-term goals.
Affirmations for Achieving Objectives
Long-Term Goals: 30+ examples
On why "fear setting" is more essential than goal setting, a TED Talk by Tim Ferriss may be seen.
Here is a list of 48 ideas to help you become more goal-oriented… If you want to be a person who makes goals, here are 48 suggestions to get you started…
Personal and family objectives to add to your list!
Get up early every morning.
Make your very own homebrew.
Change your hair color to something unusual (blue, pink, etc.).
Clean up my mess.
Create a new dish once a week for a year.
On Halloween, you could be a [character] costumed as.
Make a family mission statement. (Here is an eight-step procedure for writing the definitive personal goal statement.)
Make it a regular occurrence.
Create a family tree.
Develop a routine that includes exercise.
Don't put things off.
You may be fined.
Fingerpaint.
How to Shave with a Straight Razor
Take a memorable family vacation.
Go to bed by 10 PM.
Stay awake for two days in a row.
Kiss under the mistletoe.
Every morning, sit down and meditate.
Select a star.
Break an undesirable habit.
Read a book every week for a whole year.
Start a book club as part of your social life.
Take a spin on the bull.
Take a snap each day for a month.
Take terrific photos in a photo booth.
Successfully handled portion control.
Take 10,000 steps each day.
Write me a love letter in the future.
Do woodworking projects for your unique house and one-of-a-kind.
In Yoga, attempt a [difficult posture].
Have your 15 minutes of fame.
You may repair major household equipment on your own.
Get through a terrible hangover.
You can read your 500th, 1000th or 10,000th book.
Take a two-week sabbatical from your smartphone.
Hold a plank for 90 seconds in each hand.
Write a book. (Here is the 17-step procedure that I use.)
Forgive someone who has harmed you in the past—whether contacting them to forgive them or simply accepting the event.
Reconnect with someone from your past to strengthen your social network.
To improve your credit score, make sure it's over 800.
Create a family logo.
Take an IQ test to determine your intellect.
Take an EQ test to find out whether you have one.
Read a classic Greek novel.
Get a professional full-body massage from a massage therapist.
On Rodeo Drive in Beverly Hills, go shopping.
Build a significant wine collection.
Complete a jigsaw puzzle with at least 1,000 pieces.
33 Food and Drink Bucket List Ideas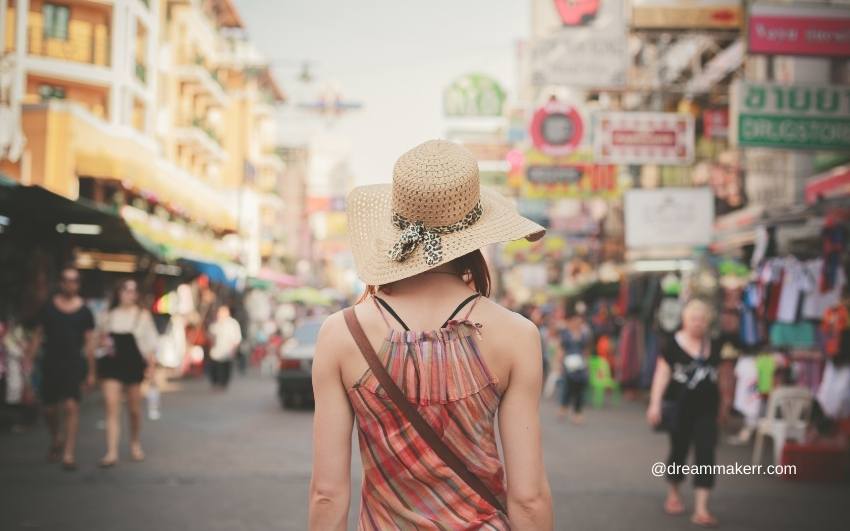 Food and drink are essential for our survival, yet there are many options. We require them to live, but there are so many different types of food. Trying a variety of cuisines from several countries offers you the opportunity to enjoy some wonderful meals. Combining travel with the finest dishes available in the areas they're known for adds an exciting new twist to the traditional notion of eating.
To put on a list of must-do activities, include these special food and drink experiences.
Food and Drink Bucket List Ideas
At a Hawaiian luau, you may eat a buried pig.
Spend a year drinking $1,000 worth of champagne.
In Malaysia, you may enjoy a murtabak.
At the Djemaa el Fna in Marrakesh, eat a meal.
Make your gelato in Italy.
Noodle shops abound on Khao San Road in Thailand. Pad Thai noodles are a particular favorite for tourists and residents.
New York is the place to go for delicious, piping-hot pizza.
Enjoy some fish and chips in Hastings, England.
Take a refreshing drink at an Ice Bar.
You'll want to prepare chocolate fondue.
Try some of the greatest chocolatiers' creations.
Try eating [name of country] food.
Make a trip to France and try cassoulet.
In Kenya, try some roast goat with the Maasai.
Try some smørrebrød in Denmark.
Visit well-known bakeries and try their unique dishes.
Eat snails (escargot).
Order a bowl of pho.
At Cafe Du Monde, you can taste a Beignet.
Visit the Low Country Boil.
Visit a local winery for some wine tasting.
You should be able to catch your fish, both for cooking and consumption, that night.
Learn how to prepare traditional food from another country using genuine products.
Make your condiment and sell it.
Make your ice cream and prepare it at home.
Make a new drink by filling a coconut half with water (or any other fruit).
Breakfast will be brought to your room.
Visit a celebrity-chef-owned eatery for dinner.
Enter one of your finest meals into a food competition.
Make a pie with sweetened and unsweetened canned fruit.
Do a body cleanse by eating a raw diet for a few days or drinking fresh juice for 24 hours.
Participate in a competition to see who can eat the most food.
34 Summer Bucket List Ideas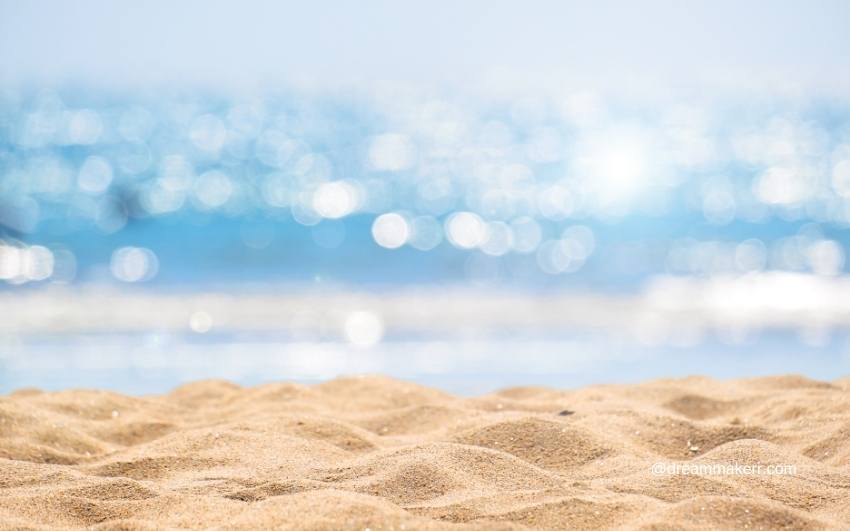 What to do with your time over the summer? Make a bucket list! Summertime is the perfect opportunity to start new hobbies, travel, and spend time with family.
Here are some fun ideas to get you started on your summer bucket list:
Take a bar walk or a pub crawl.
Grill marshmallows or make s'mores over a campfire.
Take a trip with your partner.
Take advantage of your next camping trip to reenact some childhood memories.
Participate in a treasure hunt (or create one yourself!).
Visit your neighborhood carnival and ride every attraction.
At night, relax in a hammock and gaze at the Sky.
Celebrate the 4th of July with fireworks, sparklers, BBQ, yard games, and friends.
Visit a local farmer's market and acquire all of the ingredients you'll need to prepare a delicious, homemade dinner at home.
Consider hiring a helicopter to tour you around.
Parasailing on the beach is a fantastic way to spend an afternoon.
Get some exercise and go out into the community by participating in a color run.
Make a huge slip-n-slide.
Try out Geocaching.
Get your friends together and go to a honky-tonk for some dancing.
If you're at a beach and have no one to body surf with, run off some steam.
Dance in the rain.
Set your friend up with someone you believe they would have a good relationship with and light the spark of a summer romance.
Get your party started with a bang. Sing karaoke to get everyone in the mood.
Make your wine using grapes, yeast, and sugar.
Make your delicious popsicles with natural ingredients.
Visit a drive-in movie theater.
Take a spin in a Ferrari.
Get the kids together and hold a water balloon fight in your area.
Send a message in a bottle.
Use the wind to propel a kite.
Take in the view from your roof.
Attend a music event.
Make a fire without the use of matches.
Set you up on a blind date with a friend.
Make a treehouse.
Find a firefly.
Hookah smoking is also a great option if you have access to one.
Take a look at a functioning farm.
Take a look at this long list of summer objectives. For more suggestions, see this list of summer aims!
48 Cool Bucket List Ideas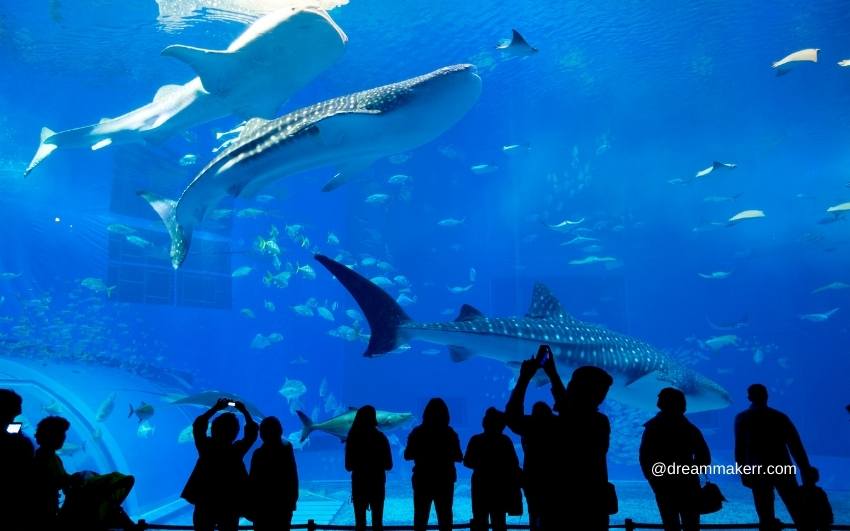 Here are some cool things to put on your bucket list! Coll things may include going traveling around the world or meeting cool new people.
Here are some fun things to put on your bucket list!
Raise a shark.
Take in a solar eclipse.
Take a ride with the cops.
Cross a suspension bridge.
Learn how to be a storm chaser.
Make a candle out of paper or wax.
Milk a cow.
For front-row seats, splurge.
Enjoy a night swim on the beach.
Make something from origami.
Use some of the scrap wood from your otherwise-disposed tables and chairs to build something new.
Make a good first impression on your career.
Consider applying for a reality show.
Participate in a game show.
Contact someone with the same name as you.
Get yourself a caricature sketch.
Invite them to enter a trance.
Visit a roller derby game.
Write a fan letter to your favorite star.
Make a house of cards.
Make a professional recording of an original song.
Relaxing in a sensory deprivation tub or tank is another way to unwind.
A professional should perform cupping therapy on you.
Take a gambling junket to Las Vegas.
Purchase a fixer-upper residence and remodel it so that you may sell it.
Learn how to perform a complex flair bar-tending ritual.
Make a time capsule with all of your favorite things in it and bury it where you can go back and open it in 20 years.
Sleep in a snow cave.
Hold a tarantula.
Look into the crater of a volcano.
Make a secret gift to someone.
Make your greeting cards.
Eat fire.
Take a pole dancing lesson.
Make your handwritten font and convert it to computer type.
A trapeze is used to reach the height.
Throw a James Bond party, an Arabian Nights celebration, or a 70s bash while keeping it classy.
Make a bet on the events.
Visit a movie theater to see a 3-D film.
Go to New Orleans' Mardi Gras.
Dance on the beach with Hawaiian hula dancers.
Throw them a surprise party.
Create something innovative.
Learn how to make a smoke ring.
Slide down a pole from the firehouse.
Discover how to skate backward.
Take a submarine adventure.
Take a business-class flight on a private jet.
22 Funny Bucket List Ideas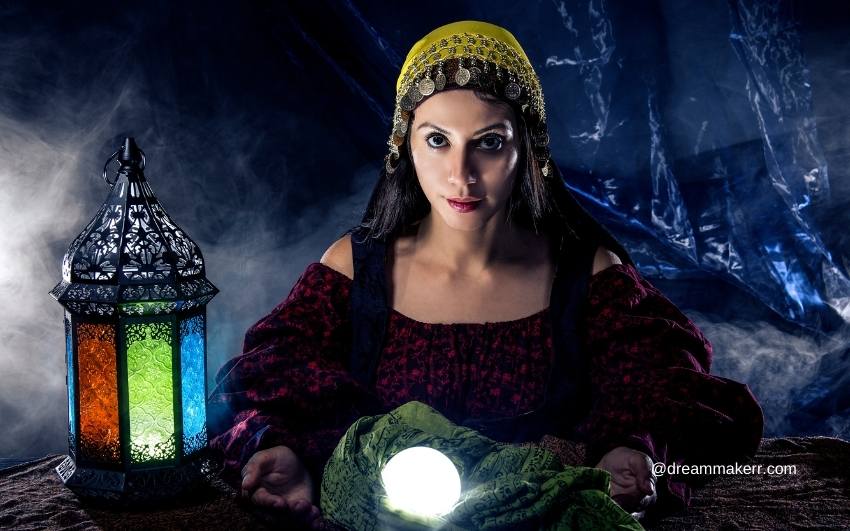 Some funny bucket list ideas are easy to create. Just think of anything that you love to do and would want to do more of it. For example, if you love going to the beach, your funny bucket list may include going to as many beaches as possible in one year. Other ideas may require a little more thought, but can still be just as fun.
Here are some other funny bucket list ideas:
Get your palm read at a psychic.
Take a look at every one of The Cheesecake Factory's cheesecakes.
Eat an insect.
You can teach your child the value of hard work and determination while sleeping.
Go to a break room or an area where furniture and other items are being destroyed.
Leave inspiring quotations or words on index cards and hide them for others to discover.
Offer to buy them a drink while they're out with their family.
With three friends, recreate the photo on the Beatles' album cover.
Start a trend of negative style (for example, in the case of ugly Christmas sweaters.)
How to Read the Backwards Alphabet Learn how to recite the alphabet backward.
Wear superhero underpants.
Start by putting on all of your clothing.
Make-believe you are a long-lost buddy of a stranger and see if they play along.
Make a balloon animal.
Photobomb someone you don't know and take a photo of them.
Make a huge snowman.
Attend someone else's wedding and crash it.
Compete in a frog leaping contest.
Make a wax replica of yourself.
Respond to a personal ad.
Go streaking in a public place.
Watch a sumo wrestling match.
25 Sex Bucket List Ideas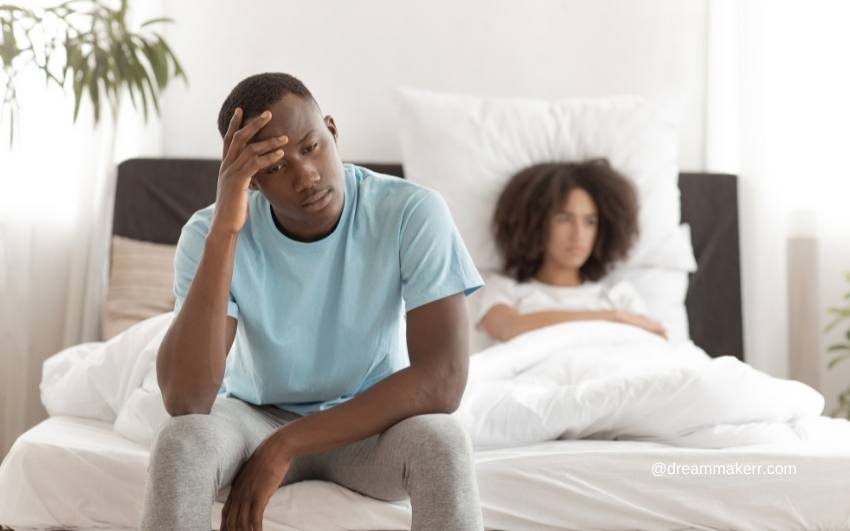 When you're young and a little bit crazy, it's a good idea to experiment with all kinds of ideas.
Enjoy sex in a parking lot.
Pay a visit to a swinger's club.
Become a member of the mile-high club (Enjoy sex on an airplane).
Visit the beach and enjoy sex.
Check into a one-hour motel with your spouse.
Visit a sex shop.
Create a sex tape.
Enjoy phone call sex.
Try out and enjoy sex in a movie theater.
Make up a story.
Have sex in all rooms of your apartment.
Try a body shot.
Try a striptease.
Stay in bed the whole day.
Do you have boudoir photographs taken by a professional photographer?
Visit a foreign country and have sex.
Send your partner raunchy pictures.
Enjoy sex when the lights are on.
Enjoy sex in one of your childhood bedrooms.
Try out sex in an open place where you could easily get caught.
Enjoy a threesome.
Try out a sex marathon.
Gain experience with sex toys.
Get a g-spot orgasm.
Make use of a sex swing.
20 Bucket List Ideas For Couples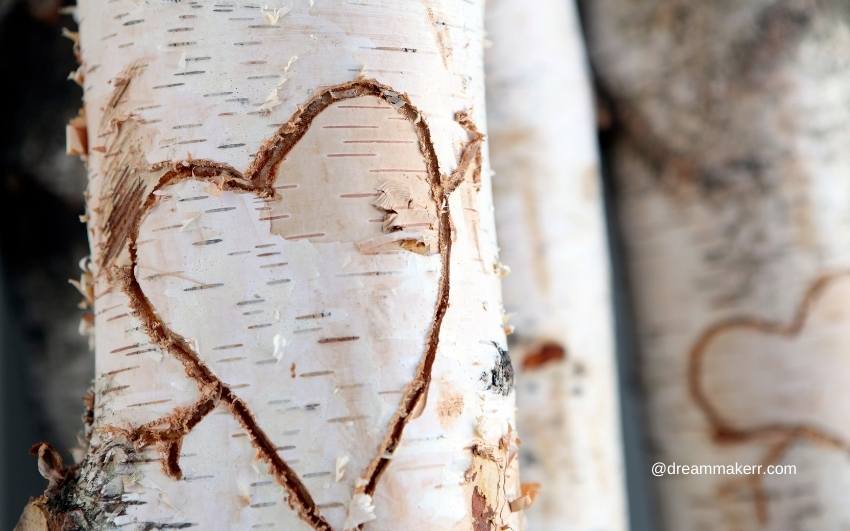 Why settle for a traditional date when you go off the grid, go on a couples massage, on Halloween dress up as a couple. Or why not write your initial into a tree surrounded by a heart.
These are some of our favorite ideas for couples on their bucket lists!
Take your date off the grid.
Get a couples' massage for the two of you.
Get a second date.
Take advantage of the trip and visit each other's hometowns. Demonstrate where you used to hang out when you were younger to your spouse.
Watch a new television series together.
Sing a duet for karaoke night.
Design a distinctive monogram.
On Halloween, dress up as a couple.
On the top of a Ferris wheel, kiss.
Rose petals should be used to decorate your bed.
Host a game night for your couple's friends.
Make a playlist that goes from start to end and includes songs that remind you of your relationships. Include all of the songs on it that bring back memories for you.
Write your initials into a tree with a heart around it.
Find out how to Tango dance.
Create a complete Thanksgiving dinner together (and discuss the things you're grateful for.)
Make a new date with your first love.
Get some breathing room. Take a trip to the ocean, lake, river, or other body of water. Explore a cave together and see what you can discover.
Rent out ATVs and ride through the dunes.
This video will show you how to express "I love you" in 10 different languages.
Spend the night in a castle.
See our article on making a relationship bucket list for more bucket list ideas for couples.
One Final Thoughts on Unique Bucket List Ideas

Here's a little-known secret. Bucket lists are never intended to be completed. Who wants to be 50 and reach the fulfillment of their bucket list?
What should you do next?
Simply put, is it better to stop living now rather than later?
Make sure that the items on your unique bucket list ideas are doable, but make the number of things and "tough" completions challenging enough that completing everything would be difficult.
Then if you're close, increase the number of activities on your list.
You can also make a family bucket list if you already have a family. Begin by asking your spouse and children about their long-term goals or business goals.
There are "common" bucket list items, more difficult ones, and then there are unique bucket list ideas. You could consider some strategies to reward yourself for accomplishing significant goals.
The main barrier to accomplishing several items on your bucket list is a lack of financial resources or knowledge on how to put them into action.
Do you want to know what I'm doing with my bucket list? Do you have any suggestions for me?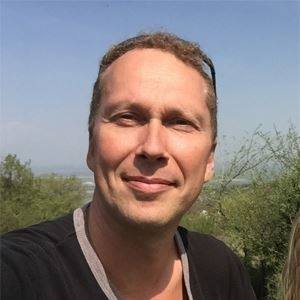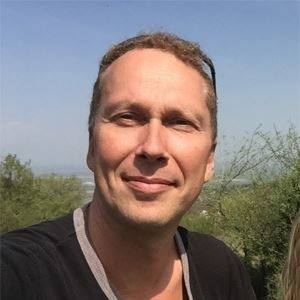 Petri Maatta is a photographer, filmmaker, and webdesigner who has been working for over 20 years in the creative industry. Fascinated by manifesting for business reasons, Petri was determined to find out what it took to create success. He started his career with seven years of business failures before he found success by learning about manifesting from a mentor with a Fortune 500 company. Today Petri shares his knowledge through DreamMaker courses designed to help people change their businesses and lives while living on their terms.
Read My Story here.