Our paths of self-improvement are never-ending. Sometimes we may require some inspiration to stay on track or simply a reminder that all the energy invested will be worth it. The right self change quotes about change and growth can encourage and motivate us. Helping us remember why we started this journey in the first place.
It can also remind us about the truth – that any ambition is achievable through decision, dedication, and effort.
The fact is that self-change is an important part of making progress in regard to  personal growth  and personal development.
However, it requires a willingness to examine oneself and make necessary adjustments to become a better person.
For many people, this process can be challenging and overwhelming, especially when faced with insurmountable obstacles.
Whether seeking to improve your relationships, career, or overall well-being, self change quotes can provide guidance and support. By incorporating these quotes into your daily routine, you can cultivate a positive mindset and take steps toward becoming the best version of yourself.
But first, let's look at why this is so.
Content in rounded box.
The Importance of Self-Change
When I started my personal development journey, the first thing that came into my life was inspirational quotes. I listened to those affirmations  over 30 days.
That was the beginning of change for me, as I realized that:
Self-transformation is a critical component of personal growth.
While self-change can be challenging, it is necessary to cultivate positive changes within oneself – without much effort, nothing can change! It involves conscious efforts to think, act and feel differently to improve one's life.
Self-change is essential for one to be the master of their destiny and govern their life.
To create more meaningful relationships, advance your career, and feel fulfilled, start by taking steps towards self-improvement.
Personal development doesn't require you to transform who you are inherent; rather it's about amplifying the already existing aspects of yourself.
By actively working to transform oneself, one can become even more self-aware.
By reflecting on their mental approach and actions, individuals better understand where they excel and what needs improvement.
This insightfulness is the foundation for making sound decisions and finding true meaning in life.
Self-change yields remarkable benefits, such as improved resilience.
With this newfound ability to adapt and confront obstacles head-on, individuals can become more capable of surmounting hurdles in pursuit of their ambitions.
Consequently, self-transformation leads to a greater capacity for success!
To close, self-transformation is an integral part of individual growth and development. It gives individuals the autonomy to take charge of their lives, cultivate greater self-awareness, and build persistence. By consistently taking constructive steps towards personal improvement, one can boost their overall  well-being  while striving toward fulfilling their highest potential.
Quotes for Self Change
Self change is a continuous process that requires constant effort and motivation. Quotes can be a source of inspiration and encouragement to help us stay on track toward our goals.
16 Personal Development Quotes
Life changes a lot. When it does, it's good to be ready to change. This way you can manage the change without feeling overwhelmed. Personal development can sometimes be a long and difficult journey. Inspiring quotes can keep us motivated. Here are 16 quotes to inspire you:
"You cannot change what you refuse to confront." – Robert Tew
"Your beliefs become your thoughts, Your thoughts become your words, Your words become your actions, Your actions become your habits, Your habits become your values, Your values become your destiny." – Mahatma Gandhi
"The greatest discovery of all time is that a person can change his future by merely changing his attitude." – Oprah Winfrey
"Successful people don't become that way overnight. What most people see at a glance—happiness, wealth, a great career, purpose—is the result of hard work and hustle over time." – Unknown
"The only person you are destined to become is the person you decide to be." – Ralph Waldo Emerson
"Positive thinking will let you do everything better than negative thinking will." – Zig Ziglar
"Change your thoughts and you change your world." – Norman Vincent Peale
"If you want to achieve excellence, you can get there today. As of this second, quit doing less-than-excellent work." – Thomas J. Watson
"Success is walking from failure to failure with no loss of enthusiasm." – Winston Churchill
"Your positive action combined with positive thinking results in success." – Shiv Khera
"Successful people do what unsuccessful people are not willing to do. Don't wish it were easier; wish you were better." – Jim Rohn
"The only limit to our realization of tomorrow will be our doubts of today." – Franklin D. Roosevelt
"If you want to achieve greatness, stop asking for permission." – Anonymous
"Successful people begin where failures leave off." – Orison Marden
"Develop success from failures. Discouragement and failure are two of the surest stepping stones to success." – Dale Carnegie
"Success is not final; failure is not fatal: It is the courage to continue that count." – Winston Churchill
9 Quotes on Self-Reflection
Inspirational self reflection quotes that invoke introspection can guide us to gain a greater insight into our character, feelings, and hopes for the coming days.
"The only person who can change your life is you." — Unknown
"Know thyself." — Socrates
"The key to growth is the introduction of higher dimensions of consciousness into our awareness." — Lao Tzu
"If we don't transform our pain, we will most certainly transmit it." — Richard Rohr
"Be not afraid of going slowly; be only afraid of standing still." — Chinese Proverb
"If you want to make changes in your life, you must first change your thinking." — Eleanor Roosevelt
"I have found the most valuable thing in my wallet is my library card." – Laura Bush
"The unexamined life is not worth living." – Socrates
"We do not learn from experience… we learn from reflecting on experience." – John Dewey
9 Quotes on Self-Awareness
Self-awareness is important when determining how and why things happen in our lives. Reflecting on ourselves and looking within to find our true potential is important. Here are some inspiring quotes about self-awareness:
"Know thyself." – Socrates
"Be yourself; everyone else is already taken." – Oscar Wilde
"It takes courage to grow up and become
"Knowing yourself is the beginning of all wisdom." – Aristotle
"The privilege of a lifetime is to become who you truly are." – Carl Jung
"The greatest discovery of my generation is that a human being can alter his life by altering his attitudes." – William James
"You must find the place inside yourself where nothing is impossible." – Deepak Chopra
"Knowing others is intelligence; knowing yourself is true wisdom." – Lao Tzu
"The moment you accept what troubles you've been given, the door will open." – Rumi "Self-awareness comes from tuning in to your
8 Quotes on Self-Improvement
Nurturing yourself is a crucial element of maturing and advancing in your life. To inspire you on your self-improvement quest, here are some motivating words to fuel inner growth.
"Success is not final; failure is not fatal: it is the courage to continue that counts." – Winston Churchill
"The secret of getting ahead is getting started." – Mark Twain
"The only way to do great work is to love what you do." – Steve Jobs
"If you want to make your dreams come true, the first thing you have to do is wake up." – J.M. Power
"Believe you can, and you're halfway there." – Theodore Roosevelt
"If you don't like something, change it. If you can't change it, change your attitude." – Maya Angelou
"You miss 100 percent of the shots you don't take." – Wayne Gretzky
"It does not matter how slowly you go as long as you do not stop." – Confucius
7 Quotes on Self-Motivation
Stuck on a task you can't seem to bring yourself to start? Look no further than these invigorating quotes about self-motivation that will give you the energy and enthusiasm you need.
"You are never too old to set another goal or to dream a new dream." -C.S. Lewis
"It always seems impossible until it's done." – Nelson Mandela
"Motivation is what gets you
"The best way out is always through." – Robert Frost
"The future belongs to those who believe in the beauty of their dreams." – Eleanor Roosevelt
"The only person you are destined to become is the person you decide to be." – Ralph Waldo Emerson
"Successful people do what unsuccessful people are not willing to do. Don't wish it were easier; wish you were better." – Jim Rohn
How to Use Self Change Quotes
You may wonder how to use self change quotes to improve your life. Here are a few tips to consider:
1. Incorporating Quotes into Daily Life
To begin your journey of personal transformation, experiment with self change quotes by adding them to spaces you encounter daily. Hang the words on your bathroom mirror or refrigerator door for a constant reminder, or make it part of your morning and evening routine as an affirmation. No matter how small the action may seem at first, these powerful phrases will tremendously impact growth in all areas of life!
2. Using Quotes for Goal-Setting
Setting goals? Utilize self change quotes as an effective tool to motivate you and keep your objectives in focus. Identify a quote that resonates with the desired outcome, write it in a journal or planner, and revisit it often for added inspiration. Let these words of wisdom spur you further toward success!
3. Using Quotes for Inspiration and Encouragement
Self change quotes can be an invaluable source of hope and motivation during difficult periods. Find a quote that speaks to you personally, and let it revive your spirits. Why not spread the positivity too? Share your favorite quote with friends and family who may also need some encouragement!
Conclusion
The potential of positive thinking cannot be underestimated. Ask yourself: "What do I truly desire, and how can I achieve it?" It is entirely up to you – the answers lie within, only needing a chance to finally shine through.
You don't need anybody else dictating your ambitions or where you should head; that's all on you!
Self-change is a journey that requires patience, determination, and a willingness to learn from past mistakes. The journey may not be easy, but it is worth it.
The self change quotes we have explored in this article can serve as a source of inspiration and motivation when the going gets tough.
Remember that change is a process, and it takes time. Don't be too hard on yourself if you slip up or make mistakes. Use those moments as opportunities to learn and grow.
Ultimately, believing in yourself and your ability to change is the most important thing.
As Mahatma Gandhi said, "You must be the change you wish to see in the world."
Take the initial step towards transformation and start creating your desired life today.
Embrace this opportunity to shape who you want to be!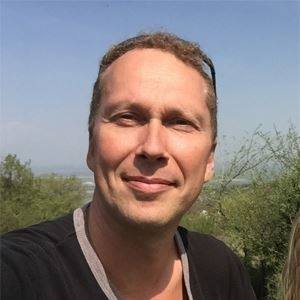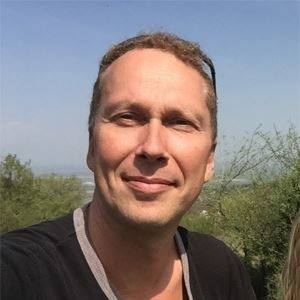 Petri Maatta is a photographer, filmmaker, and webdesigner who has been working for over 20 years in the creative industry. Fascinated by manifesting for business reasons, Petri was determined to find out what it took to create success. He started his career with seven years of business failures before he found success by learning about manifesting from a mentor with a Fortune 500 company. Today Petri shares his knowledge through DreamMaker courses designed to help people change their businesses and lives while living on their terms.
Read My Story here.