Recruiting has officially changed from previous generations. Recent recruitment statistics show that 75% of Gen Z applicants click away before completing an "ancient" application process. Therefore, companies must develop new hiring strategies that are both engaging, informative, and that reflects their brand better.
Rethinking the hiring process can save time and resources while also selecting better – suited candidates, leading to a stronger and more successful organization.
To enhance your hiring and onboarding process and reduce inefficiencies, follow these best practices and trends.
Key Recruitment Statistics in 2023: Editor's note
The following are key recruitment statistics in 2023 that employers should know.
Nearly 90% of job seekers have used a mobile device to search for jobs
Over 75% of millennials prefer to use video interviews for the initial screening process
69% of Gen Z look for social media profiles when researching companies and potential employers
Nearly 80% of companies are utilizing AI tools to help with the recruitment process
84% of recruiters are using social media to find and engage with job seekers
Over 50% of hiring managers believe that employer branding is a key factor in successful recruiting efforts
Best Practices for Hiring
Utilize niche specific channels to source the most relevant talent
Employ referral systems within the organization
Post job descriptions that are clear and concise, highlighting key qualifications required for the position
Promote job openings on social media sites such as LinkedIn, Instagram, Twitter and Facebook.
Build relationships with local universities/colleges to find top talent
Participate in job fairs and networking events to increase visibility of your company's recruiting efforts
Utilize employee referral programs to leverage the network of current employees
Connect with third-party recruiters who specialize in finding qualified candidates for specific roles or industries
General Recruitment
Statistics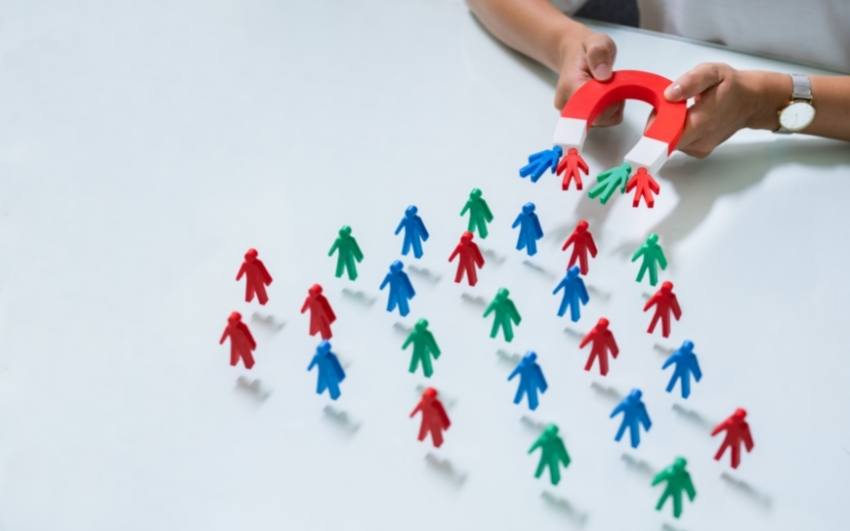 The estimated global cost-per-hire is $4,129. (Society for Human Resource Management, recruitment industry 2019)

The average time to fill a position has increased by 19.8% since 2010 and now stands at an all-time high of 42 days. (Glassdoor, 2018)

51% of employers said that the biggest challenge in recruiting is finding candidates with the necessary skills. (ManpowerGroup, 2018)

The most common source of new hires was employee referrals (30%), followed by career websites (28%), job boards (24%), and social media (16%). (LinkedIn Talent Solutions, 2018)

The top five most important recruiting initiatives include enhancing hiring quality (52%), increasing retention rate (24%), decreasing time-to-hire (23%), growing the talent pipeline (22%), and diversity hiring (22 per cent).

Eighty per cent of the top 100 revenue recruitment agencies are multi-national.

8 out of 10 recruiters use references to screen prospects.
Statistics on Employer Branding and Recruiting
The majority of employers believe that social media (61%), online reviews (57%), and company career sites (56%) are the most effective ways to improve the employer brand.

A company with a recognizable brand obtains 50 per cent more eligible applications.

Before applying for a job, 86 per cent of passive candidates research a company's brand.

Company diversity is important to 76 per cent of job searchers.

75% of Americans would not take a job with a company with a terrible image.

A good employer brand reduces turnover by 28% and recruitment costs by 50%.
Statistics on Team Member On-boarding
Almost half of those polled indicated they turned down a job offer because of a bad recruiting experience.

Within six months, 31% of new hires had departed their new position.

36% of recruiters give one to three business days for applicant training.
Statistics on Team Member Salary and Benefits
41% of employees say they would leave their current job for a 10% raise.

Only 21% of employees said they were "Very Satisfied" with their benefits package.

85% of workers say health insurance is the most important employee benefit.

The median salary for a U.S. worker is $45,790 per year.

The median salary for a U.S. recruiter is $60,000 per year.

Job applicants are willing to give up to 12% compensation for greater flexibility and training.

Healthcare insurance (40%) is the most desired benefit, followed by vacation/paid time off (37%), performance bonus (35%), paid sick days (32%), 401k plan/retirement plan/or pension (31%), flexible schedule (30%), office perks (30%)
Statistics on Corporate Culture
Increased skill testing as an important aspect of the recruitment process by 64% of hiring managers.

According to 84 per cent of firm recruiters, culture fit has become an important element in hiring.

According to one-quarter of respondents, better corporate culture is the top reason for shifting jobs.

A diverse staff is important to two-thirds of job searchers when selecting a company.

Seventy-two per cent of Americans polled would or may consider leaving a firm for one with a more inclusive culture.
Statistics on Job Search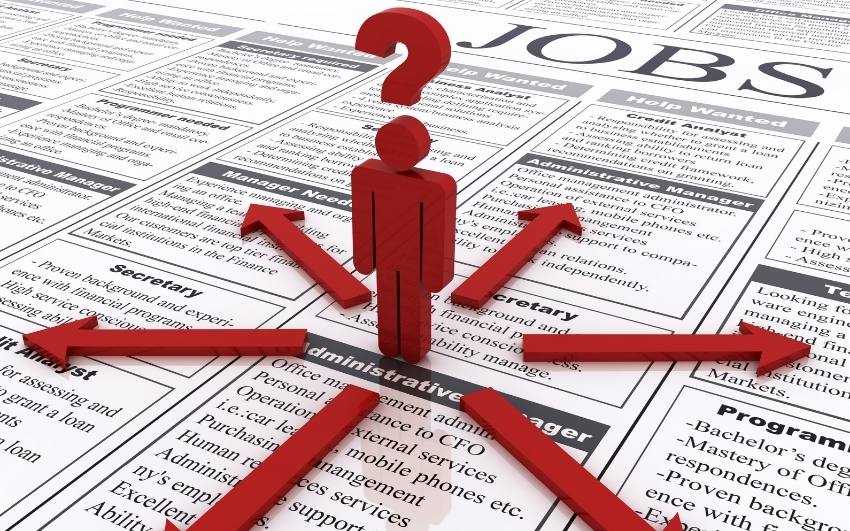 The average job search lasts 5.2 months.

45% of job seekers have used social media in their job hunt.

56% of employed Americans are either actively looking or open to new job opportunities.

1 in 4 workers would take a 10% pay cut to find a job with a better work-life balance

When employers fail to establish a mobile-friendly website because 45 per cent of job seekers search for jobs regularly using a mobile device, job hunters miss out on many opportunities.

Mobile devices are important in job-search for 89 per cent of job searchers. Fifty-four per cent of job candidates check employee feedback on career pages.

Fifty-two per cent look into pay information.

9% of job seekers say they save a position from their mobile device and apply later on a desktop computer.

Because 80 per cent of job openings are never published, don't rely solely on job boards, recruitment events, and staffing services.
Recruitment Process Statistics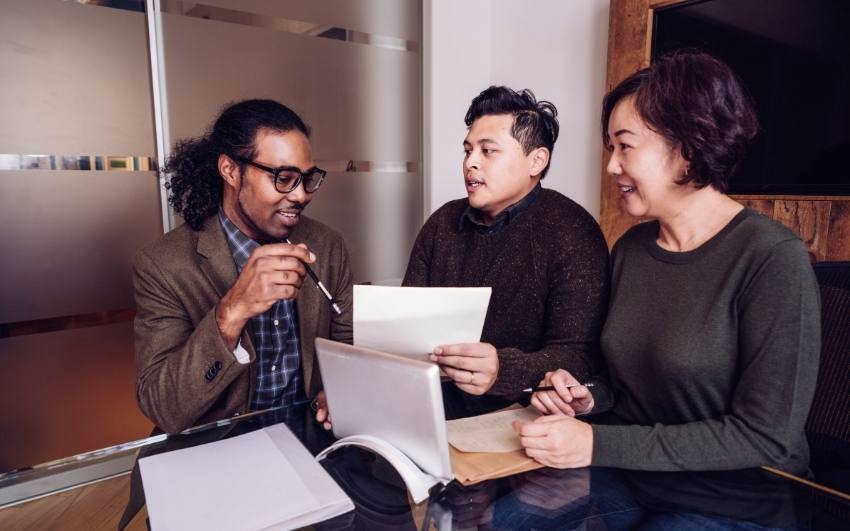 Hiring Process Statistics

The average hiring time across all channels is 41 days.

A rejected candidate who receives no feedback is twice as likely not to apply again or do business with the organization.

A typically paid job posting generates 250 resumes.

A candidate is 85 times more likely to get hired after being referred by a team member.

A team member is well-suited to their position improves team member engagement.
Hiring Time Statistics
A company's average time to hire talent is 36 working days.

Fifty-five per cent of organizations that regularly recruit think it reduces their time to hire.

In 2017, the average opening remained unfilled for 28.1 days.

Recruiters spend one-third of their time each week sourcing applicants.
COVID-19's Influence on Hiring Statistics
Employees were hesitant to change employment during the epidemic's early stages, resulting in a 47 per cent decline in applications across all industries.

COVID caused layoffs in the following businesses in the United States: travel and tourism, hotels, bars and restaurants, entertainment, conferences, trade exhibitions, and manufacturing.
Statistics on Job Advertisements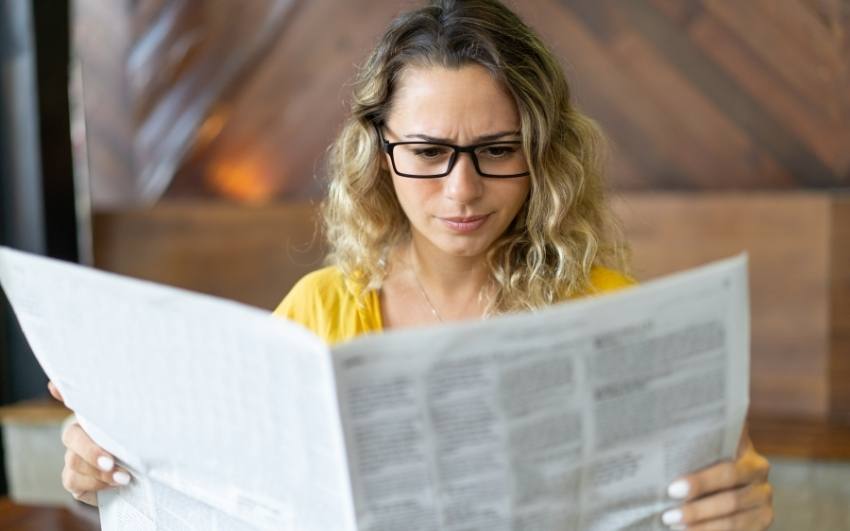 35% of job seekers locate openings on social media.

Forty-four per cent of firms use publicly available data, such as social media profiles, to expedite the hiring process.

51% of respondents believe the organization will be more appealing if a job posting includes visual components like photographs or videos.

If you provide a pay range, you will receive 75% more clicks than if you do not offer a salary range. According to SHRM (Society for Human Resource Management), the most desired soft skills are reliability, teamwork, problem-solving, and flexibility. According to SHRM, a job posting language can potentially deter diverse candidates.
Statistics on Recruitment Software
BambooHR, SmartRecruiters, Workday, Submittable, and Greenhouse are the most popular applicant tracking systems.

More than 98 per cent of Fortune 500 organizations use recruitment software.

Investing in new recruiting technology, according to 68 per cent of recruiting experts, is the best method to boost recruiting performance.

According to 94 per cent of HR experts, adopting recruiting software has improved their hiring process.
Statistics on Digital Recruiting
Recruiting Statistics Using Artificial Intelligence
Eighty per cent of executives believe AI may assist boost human resource performance and productivity.

AI can support the recruitment process in various ways, including answering potential recruits' queries, offering information and training as part of the onboarding process, tracking team member development, and acting as a personal assistant for scheduling, filing, and assessments.
Statistics on Recruiting Chatbots
Candidates frequently question chatbots about their application and application status, benefits and remuneration, and job search. 
When chatbots are utilized on job sites, 95% more job seekers become leads

40% more job seekers complete an application

13% more job seekers click apply on a job requisition
Statistics on Social Recruiting
If you do not include social media recruiting as part of your interview process, you may lose a large amount of potential hiring volume, as more than three-quarters of job seekers will use it for their job search.
For young job seekers in the first ten years of their careers, the use of social media increases dramatically to more than 86 per cent.

Three-quarters of employees believe their companies do not promote their brand sufficiently on social media.

Only 33% of companies in 15 global marketplaces encourage employees to utilize social media, limiting the possibility that recruits may discover positive things about the organization.
Statistics on Recruiting Challenges
The most common recruiting challenge is finding qualified candidates (66%), followed by time to hire (55%) and then attracting top talent (47%).

Other notable challenges include a lack of diversity in the applicant pool (33%), high turnover (30%), and too many unqualified applicants (28%).

Attracting excellent candidates is the most difficult task for 76% of recruiters.

According to 41% of recruiters, entry-level roles are the most difficult to fill.

Approximately 72.8 per cent of recruiters have difficulty finding qualified candidates.

Top applicants are often accessible for no more than ten days before getting hired.

Eighty-six per cent of the best-qualified candidates for a job opportunity are already employed and are not actively looking for new work.

Forty-six per cent of recruiters consider themselves to be recruitment marketing experts according to life coaching statistics.
Statistics on Workplace Culture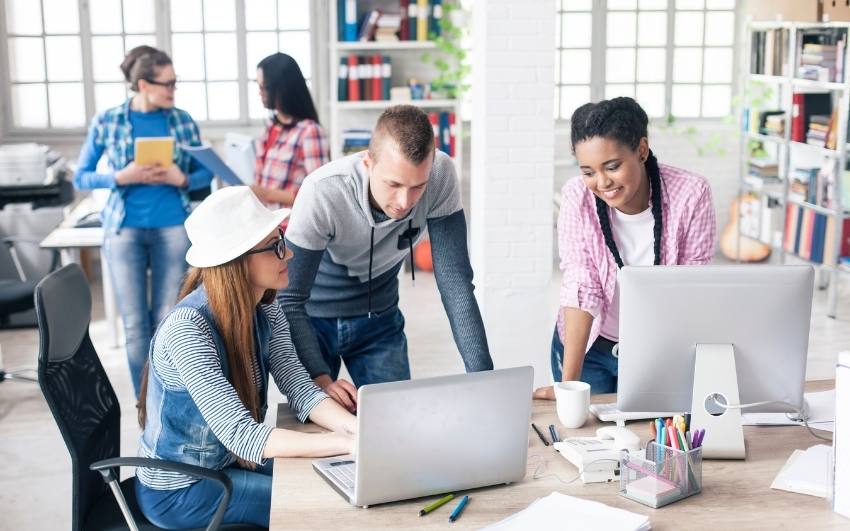 Statistics about Women vs Men
Flexible work arrangements are important to 29 per cent of men and 36 per cent of women when considering a job.

Forty-one per cent of businesses have witnessed a rise in the number of women and minorities hired. Women currently make up close to 49 per cent of the worldwide labour force, while men make up 75 per cent. Women's unemployment rates in Northern Africa and the Arab States surpass 16 per cent. 70% of women want to work in paid positions regardless of their employment situation.
Statistics on Leadership
Every day, about 10,000 baby boomers retire.

A staggering 79 per cent of employees will leave their jobs due to a lack of recognition from bosses.

Only 15% of women hold a company's board of directors position.

Ninety-one per cent of millennials will work for less than three years.

In 2019, 77 per cent of businesses had leadership voids. According to 83 per cent of companies, developing leaders at all levels is critical.
Statistics on Diversity Hiring
Millennials are predicted to make up most of the working population by 2025.

Before accepting a position, 80 per cent of millennial job searchers consider if they are a good fit for the business culture.

Growth chances as one of the finest employment rewards by 60% of millennials. Gender-diverse businesses outperform their industry median by 15%.

Companies with a diversified workforce outperform their peers by 35%.
Pre-Pandemic Statistics on the Global Workforce
There were 7.9 million job opportunities at the start of 2020.

The worldwide workforce was made up of 70% passive job seekers and 30% active job seekers. Eighty-six per cent of businesses plan to invest in intelligence gathering software.
Pandemic Statistics on the Global Workforce
Due to the global pandemic, unemployment in the European Union is anticipated to climb to 8.6 per cent by the end of 2021.

There has been a 135 per cent rise in remote employment offerings during COVID.

The epidemic has resulted in a 12.8 per cent increase in layoffs.

Currently, 60% of businesses have put recruiting on hold.
Statistics on Talent Shortage and Candidate Sourcing Statistics
Team Member Referrals In the United States, talent shortages have reached historic proportions, with 69 per cent of firms reporting difficulty filling positions.

According to projections, there will be a global human skill shortfall of more than 85 million people by 2030.
Statistics on Internal Hiring
Internal recruiting is used by 36% of firms.

Internal hiring is six times more effective than all other hiring methods combined.

Internal hires maintain organizational knowledge and adjust to new responsibilities faster than outsider hires.

In 2013, external candidates filled 66% of posts, while internal candidates filled 26%.

The benefits of external employment include the introduction of new ideas and skill sets into an organization.
Statistics on Job Changes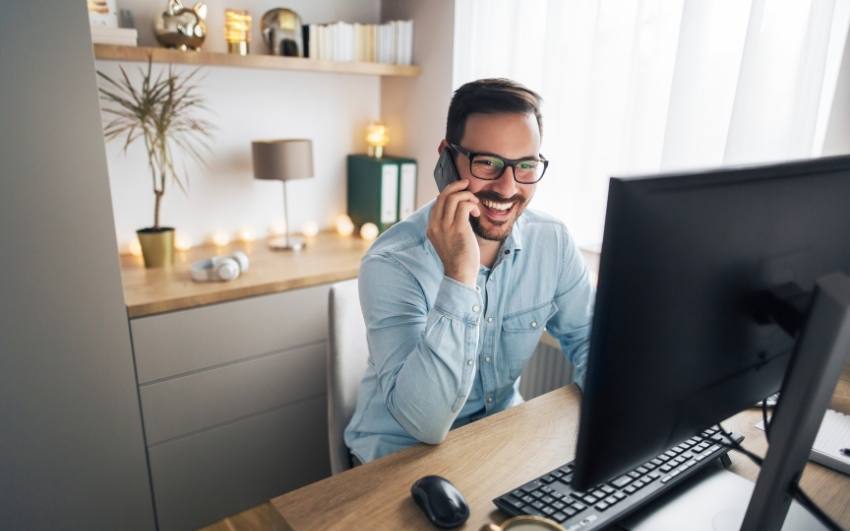 Part-time remote work is done by 57% of workers.

Eighty-six per cent of employees want to continue working remotely, at least part-time.

90% of recruiting managers believe remote work will continue in some manner.

According to 61% of recruiters, video interviews are expected to become the standard.

73% of recruiting managers intend to expand the number of freelancing hires.
Related: Statistics on remote work productivity to determine the efficiency of working remotely.
Statistics on Demographics
The average working age is 42, which rises as people work later in life.

The average working age is predicted to rise by nearly one year by 2030.

During six years, 18 to 24-year-olds change occupations 5.7 times.

People between the ages of 23 and 34 work 4.5 jobs on average.
Statistics on Generations
In 2021, Millennials and Gen Zers were predicted to dominate the job-changing trend.

One in four workers intends to change employment this year.

In 2020, one in every five workers changed employment, with 33 per cent identifying as Gen Xers and 25 per cent as millennials.
Costs of Bad Hire Statistics
According to the most recent recruitment statistics, from January 2023, replacing one salaried worker can range anywhere between 30% and 200% of their annual salary.

Poor recruiting affects nearly three out of every four employers.

Every failure to hire costs businesses $14,900 on average.

A bad hire can reduce team member morale by up to 32%.

Bad hires might result in a 36% decrease in output.
Top Recruiting Trends for the Future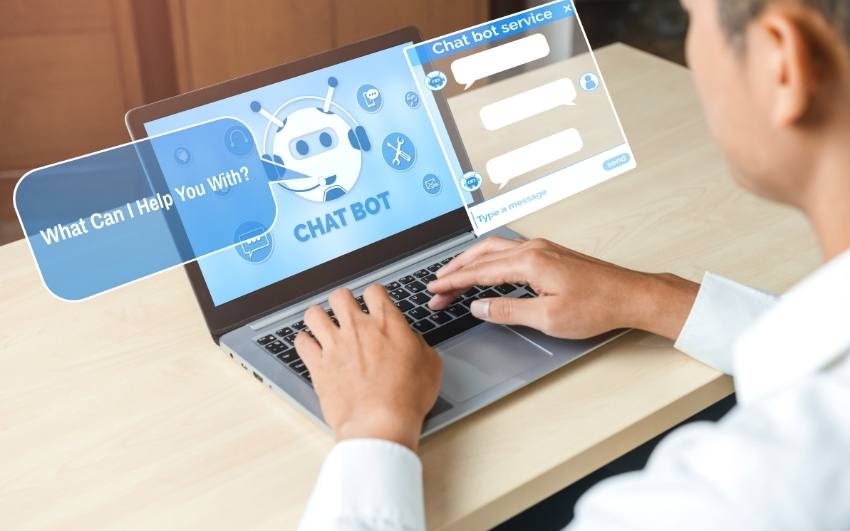 For many job searchers, the recruiter is their first point of contact with an employer, making the recruiter's work extremely valuable. Recruitment is changing to suit shifting demand, so let's look at how it's changing.
Virtual recruiting
According to a report, 70% of organizations do at least half of their recruiting and onboarding online. One-third of businesses say they are open to hiring remote workers from anywhere in the world. HRMS (Human Resources Management Systems) improve the candidate experience by assisting with resume management, interview scheduling, and candidate monitoring.
AI technology can discover candidates, assess resumes, and schedule interviews.
Chatbots
Chatbots can assist in the conversion of more applicants and the generation of more candidate leads. Predictive analytics: predictive analytics delivers data to recruiters to assist them in making the best decisions.
Benefits
Increasing benefits is a great strategy to attract more prospects. Recruiters are widening their scope and operating on social media platforms like Twitter, Facebook, Instagram, and others.
Candidate matching software: 32% of recruiters use candidate matching software, which uses machine learning and artificial intelligence to automate resume screening and shortlisting.
Faq
How many jobs will the average individual have throughout their life? 
In their lifetime, the average person works 12 jobs.
How many candidates are there on average for each job? 
It depends from position to position. On average in the US, 118 persons will apply for a single position.
How many terrible hires are there?
As many as half of all recruits fail.
What percentage of applicants are invited for an interview?
With an average of 118 candidates, only 20% will be selected for an interview.
Conclusion
2020 threw the world into disarray, but the global hiring picture has improved until the next Corona promotion happens at the end of 2022 and into 2023.
Facts, figures, and human resource data can assist put recruitment into context.
Knowing what the recruiting business looks like gives you an advantage in the job market, which is why we've supplied this HR data collection.
Tags:
recruitment statistics 2021 uk
recruitment stats
job vacancies
recruitment industry
uk economy
uk jobs market
job hunting
We gathered information from a variety of sources, including the following:
Glassdoor HR and Recruiting Stats
SHRM International Labour Organization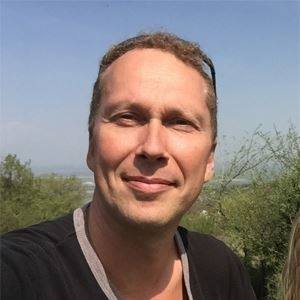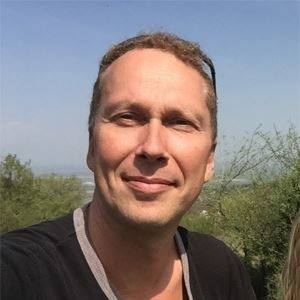 Petri Maatta is a photographer, filmmaker, and webdesigner who has been working for over 20 years in the creative industry. Fascinated by manifesting for business reasons, Petri was determined to find out what it took to create success. He started his career with seven years of business failures before he found success by learning about manifesting from a mentor with a Fortune 500 company. Today Petri shares his knowledge through DreamMaker courses designed to help people change their businesses and lives while living on their terms.
Read My Story here.